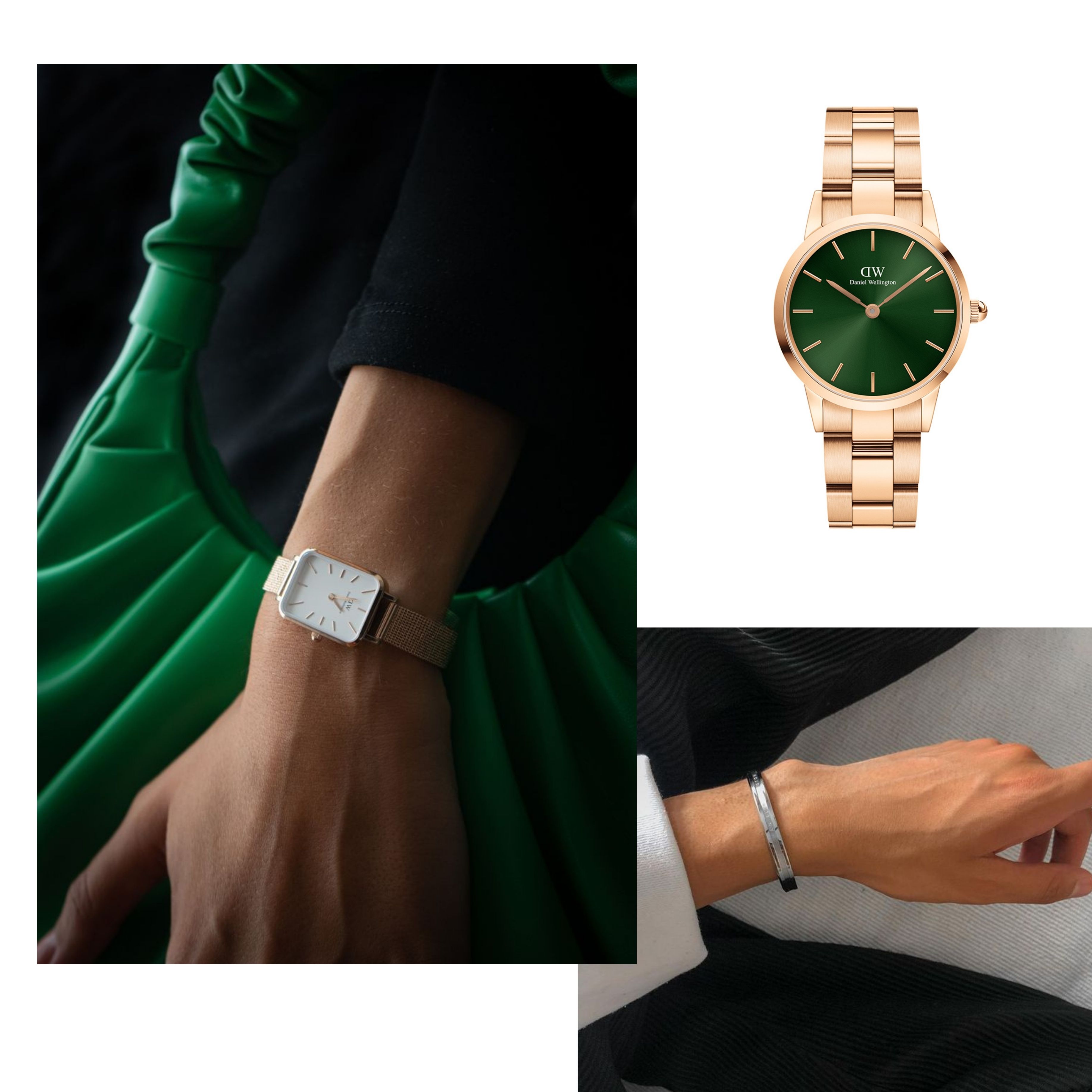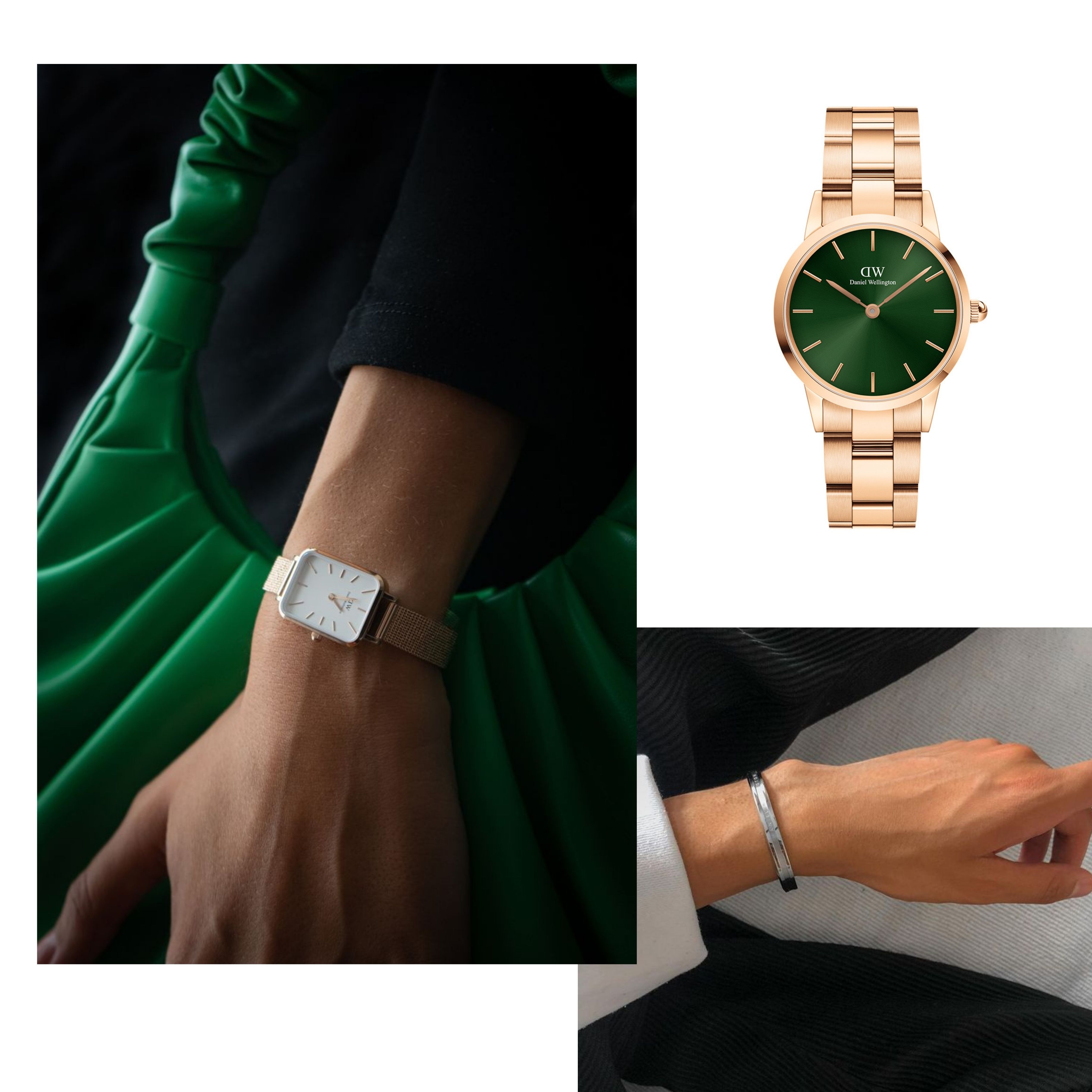 Swedish brand was founded in 2011 by Filip Tysander who was inspired by an intriguing British gentleman with impeccable yet understated style. The company's portfolio now consists of watches and jewelry and its products are sold in over 25 countries. The watches are designed in Sweden and use quartz movement made by Miyota, a Japanese company. The leather watches are made of Italian leather.
Daniel Wellington style is timeless and very elegant. Whether you are attending a black-tie event, playing a game of tennis or enjoying a sunny day at the beach club, classic Daniel Wellington watches and jewelry are the perfect companion for every occasion and any setting.

In its story, name, design and aesthetics Rosefield captures the essence of the common history between Amsterdam & New York. The brand is characterised by connections between classic and modern, function and fashion and design where Dutch minimalism plays with New York fashion style.
Rosefield represents the feminine spirit of both cities and makes affordable premium quality watches that are created for free-spirited individuals. The watches feature interchangeable watch straps, allowing people to change the look of their watch. To complement the watch Rosefield also presents a range of jewellery.
The design as well as great craftsmanship are central to the production. Each piece is made with quality materials: the Japanese quartz watches come with genuine leather or stainless steel mesh straps.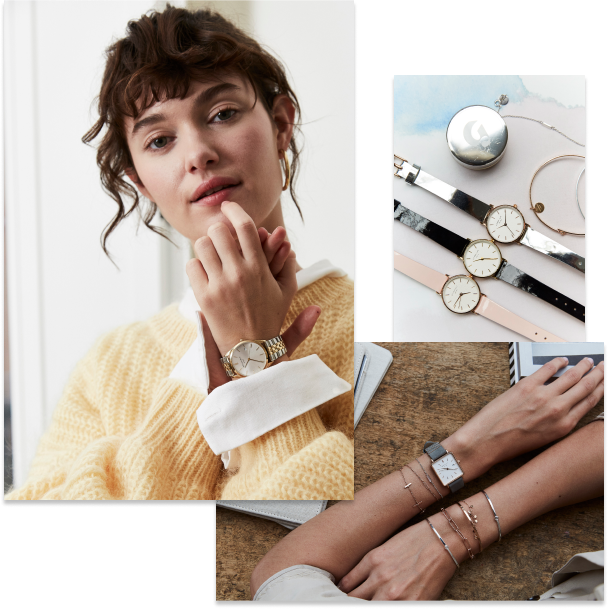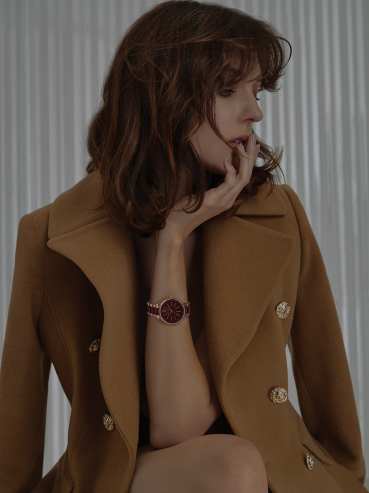 Anne Klein was a legendary American designer who originated the idea of a fully coordinated closet. Anne believed getting dressed should start with smart, beautiful clothing and accessories that make women feel good. The brand celebrates the way women live. The chaos, the beauty, the complicated realities of daily life.
Anne Klein watches are a part of the brand that was launched in 1968. Today, versatility and ease continue to drive the evolution of the products. The watches have an elegant simplicity that never goes out of style and span intricate and delicate jewellery-based styles to more functional everyday wear. Besides watches, the Anne Klein jewellery collection offers complementary accessories to complete the look.

Ice-Watch was founded in 2007 and now represents colourful, fashion-focussed and accessible concept of watches for women, men and kids. It is an international, intergenerational and intercultural brand that's ticking along nicely.
Its limitless creativity is supported by talented designers based in Belgium and reliable Belgian services, the quality of Japanese movements (Miyota), Chinese expertise in production and assembly, and Hong Kong organisation for the logistics and distribution. The wide range of Ice-Watch timepieces can adapt to the lifestyle and activities of those who wear them.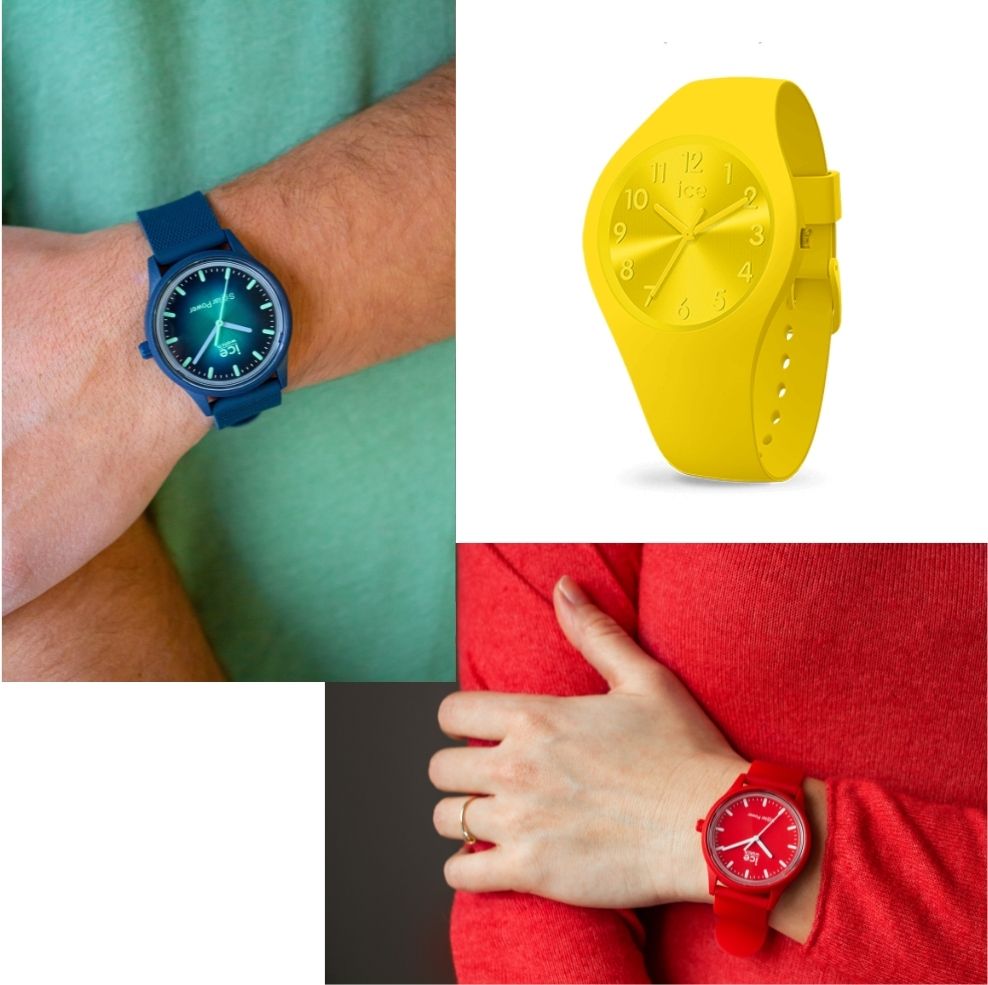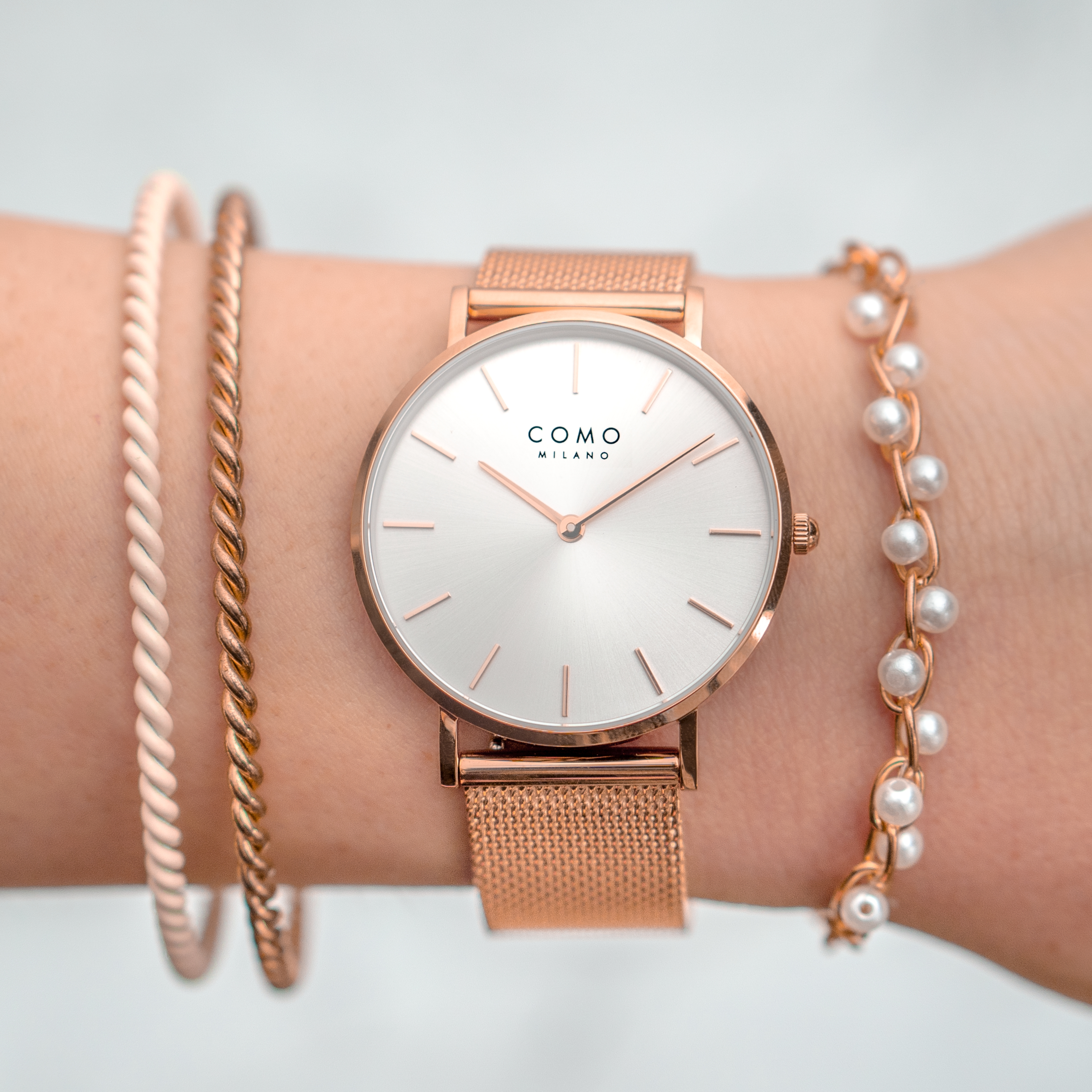 Como Milano Watches of Italian origin are a symbol of Italian elegance and decency.
Whether with a round or square dial, they will easily become your stylish accessories that you can rely on at any time. Be enchanted by the style and precision of the Como Milano watch!

Jacques du Manoir follows the tradition dating back to 19th centrury and is a top-quality product made in Switzerland. Craftsmanship is at the epicenter of the brand DNA thanks to the in-house manufacturing. And quality and design remain at the core of the brand.
Jacques du Manoir products are be appreciated by active women who are looking for modern, sophisticated style and quality. Each piece is made of the best materials directly from Swiss manufacturers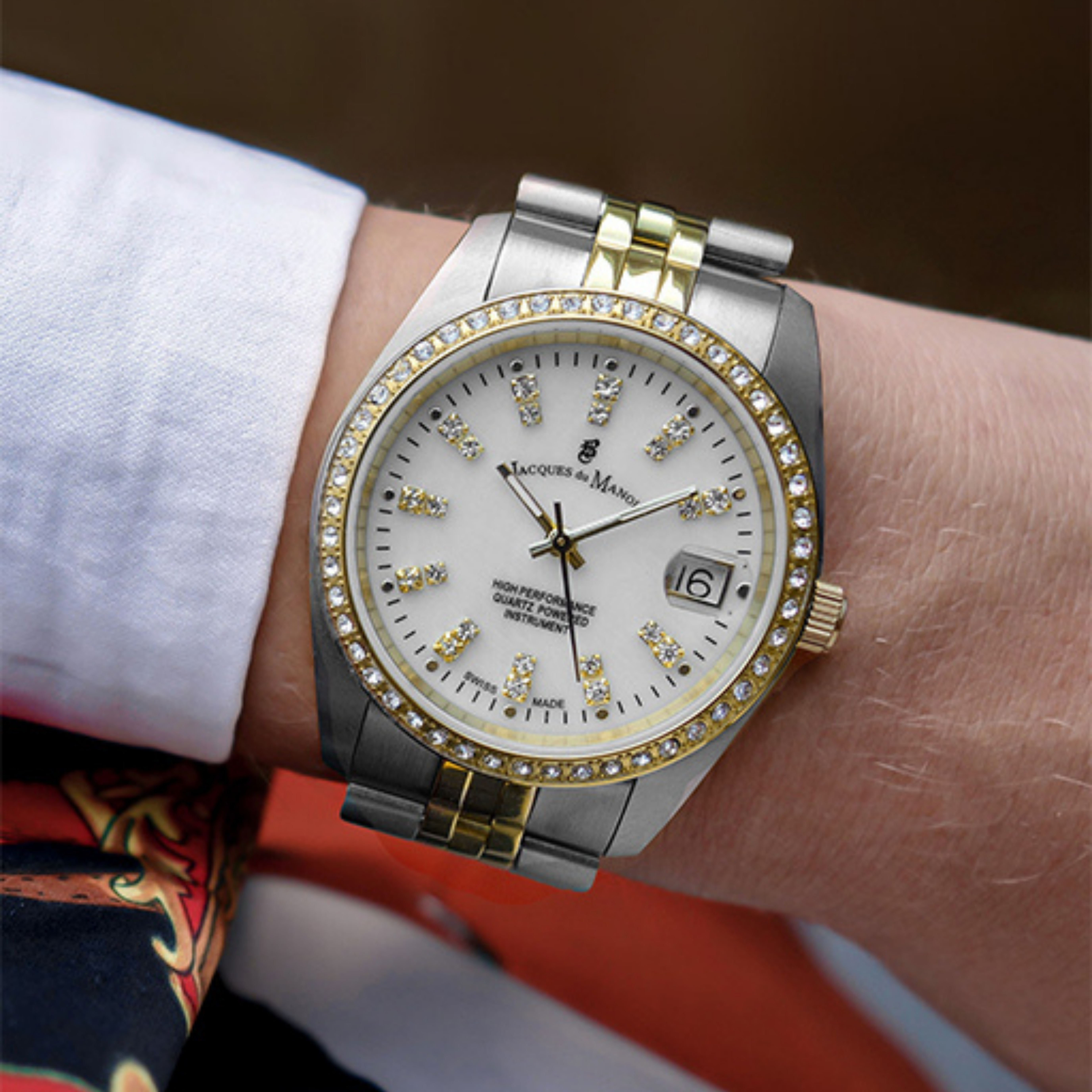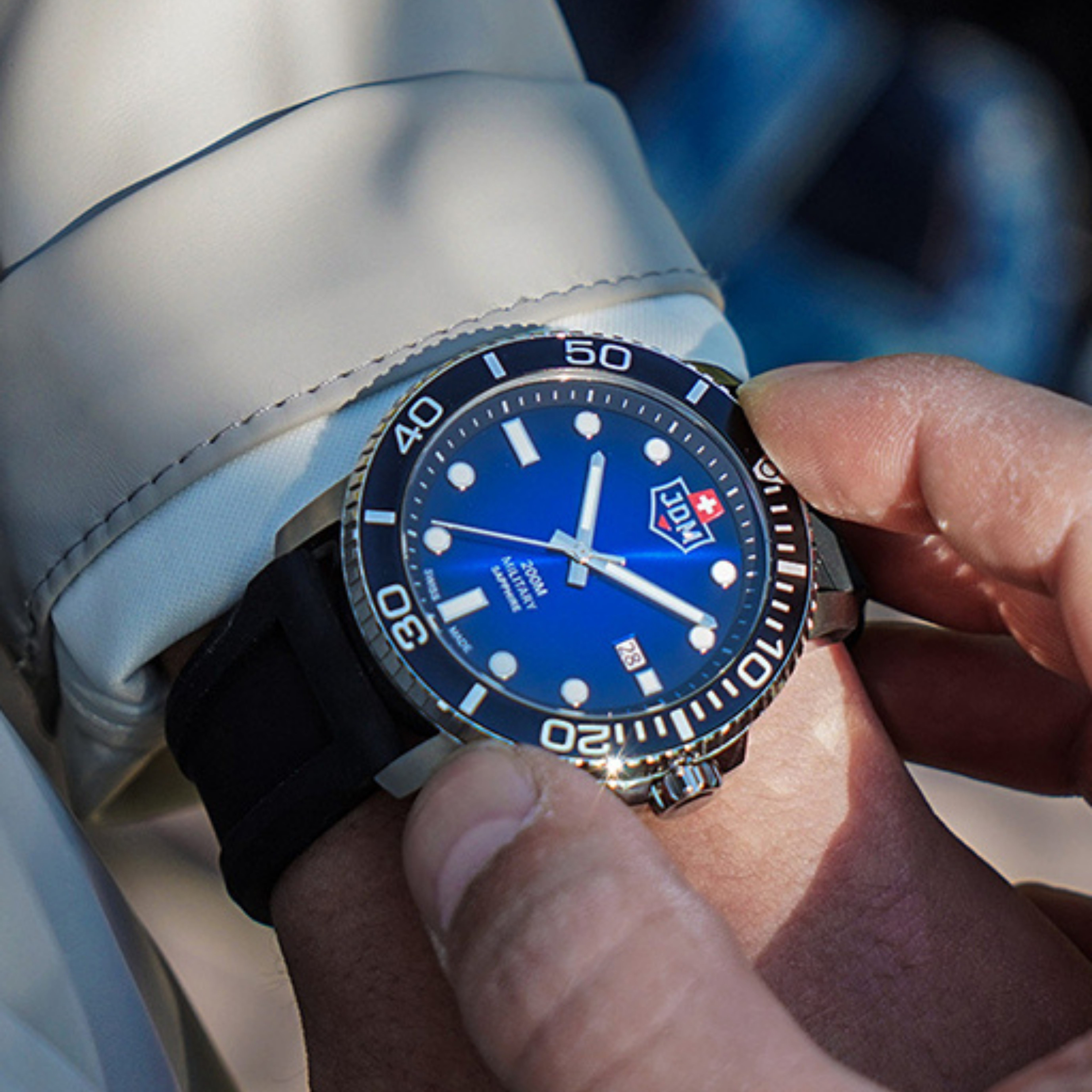 Swiss Made. Swiss Spirit. JDM carries with pride on each watch the Swiss national symbol and features on every watch high quality sapphire crystal. Swiss made standards in combination with a unique sporty design and affordable prices are the main values of JDM watches.
JDM is the sub-brand of watch brand Jacques du Manoir with a clear focus on sporty and masculine watches for the modern man

The famous fashion house Christian Lacroix is ​​no longer just about fashion designed by a famous designer. The watches of the same brand have a playful and colorful style, which is typical for the creation of the fashion age, and thanks to that they add a unique charm to the wrist.
Christian Lacroix watches are for women and men are available in many designs.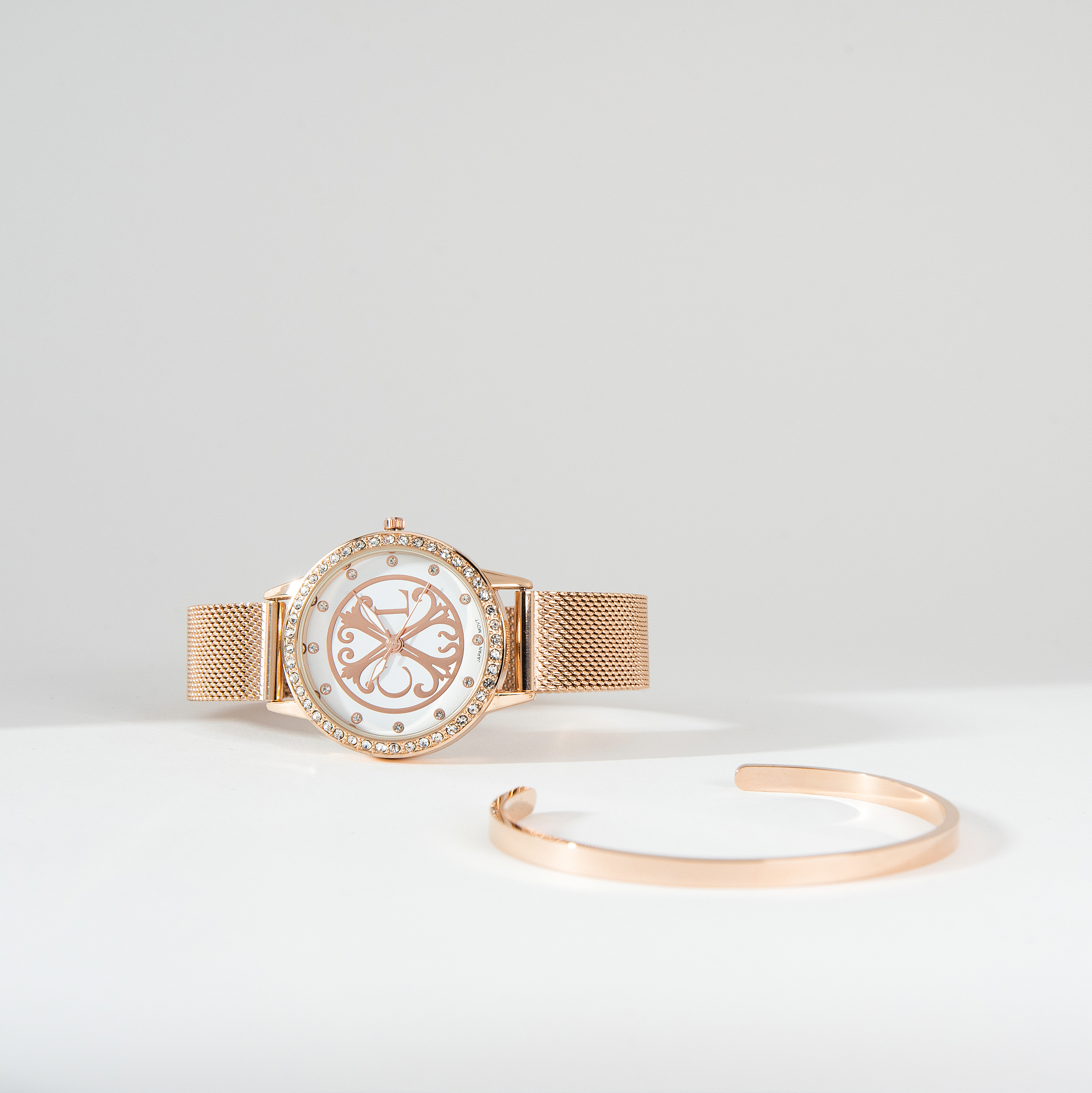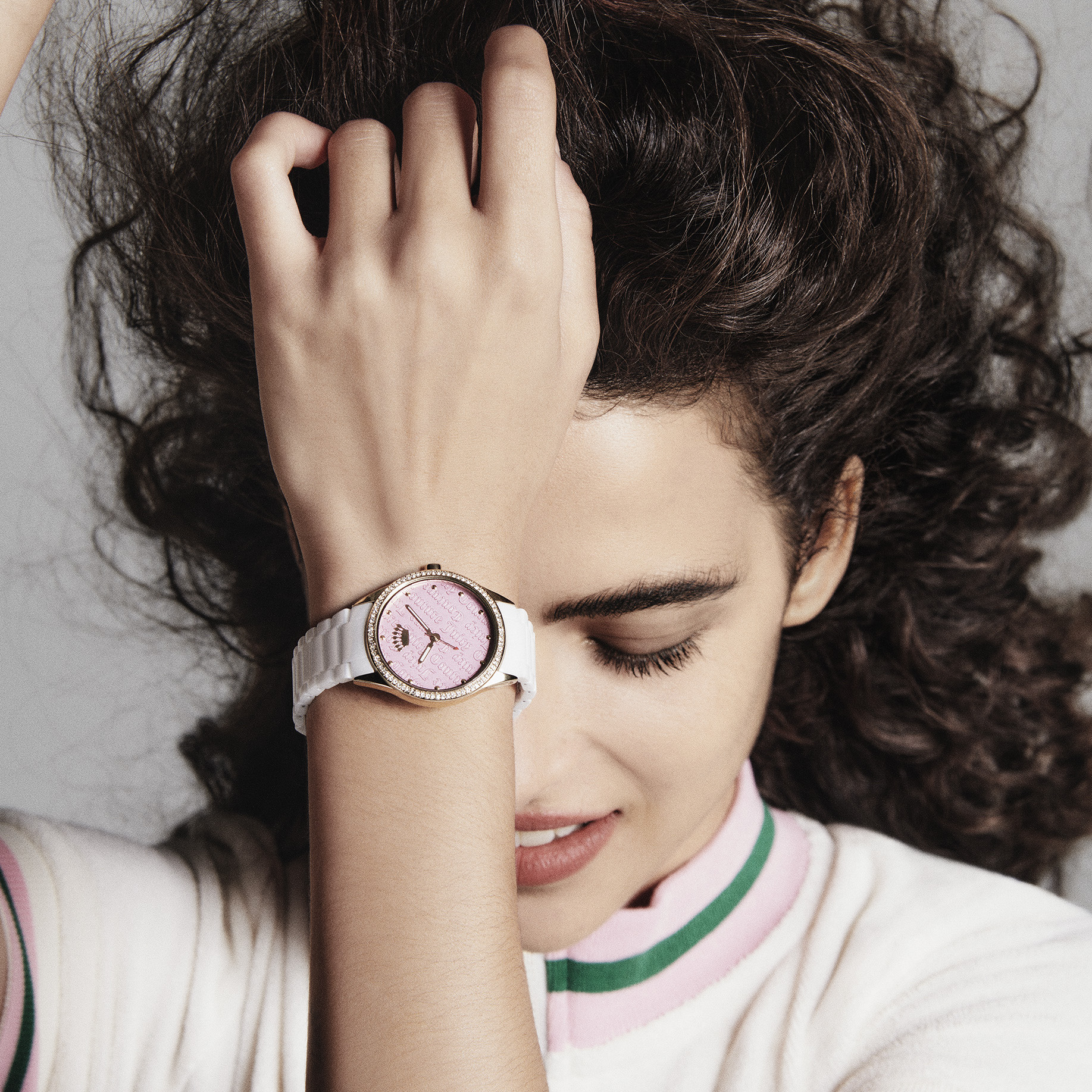 Juicy Couture was started as a fashion brand by two friends in California in 90´s. Today, it is a global seller with its signature velour tracksuits and other fashions that span clothing, handbags, shoes, intimates, swimwear, fragrance, accessories, sunglasses, yoga and babywear. Juicy Couture is identified across the world as a casual luxury brand, creating products for women that are both glamorous and fun.
Juicy Couture watches embody the LA style that combines couture with comfort and brings luxury to everyday life. Wide range delivers an element of surprise in all of its designs.


Armitron´s brand name is a combination of "Armin" and "electronics". Since its foundation in 1956 the brand has embodied and nurtured the spirit of individuality. Armitron wants to celebrate diverse group of individuals, each of them with their own style, thoughts, and ambitions. That is why you will not find any professional models in the visuals but real people only. These are the people who truly represent the brand.
Since pioneering many of the first affordable digital wrist watches, it has been Armitron's mission to make stylish, functional timepieces accessible to every person. Today, the watch brand continues to produce a range of quartz and automatic movement timepieces for men and women. It offers various styles and as timeless as this brand is, each style is unique in its own way.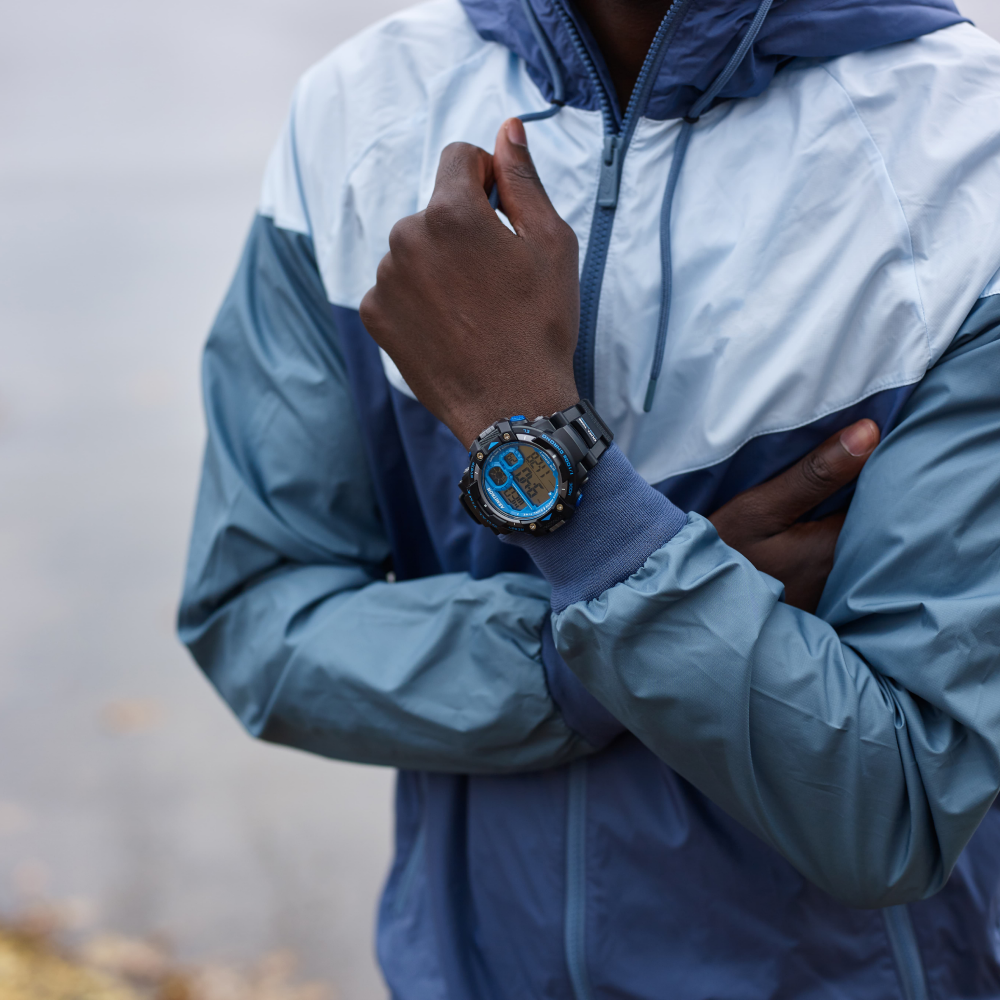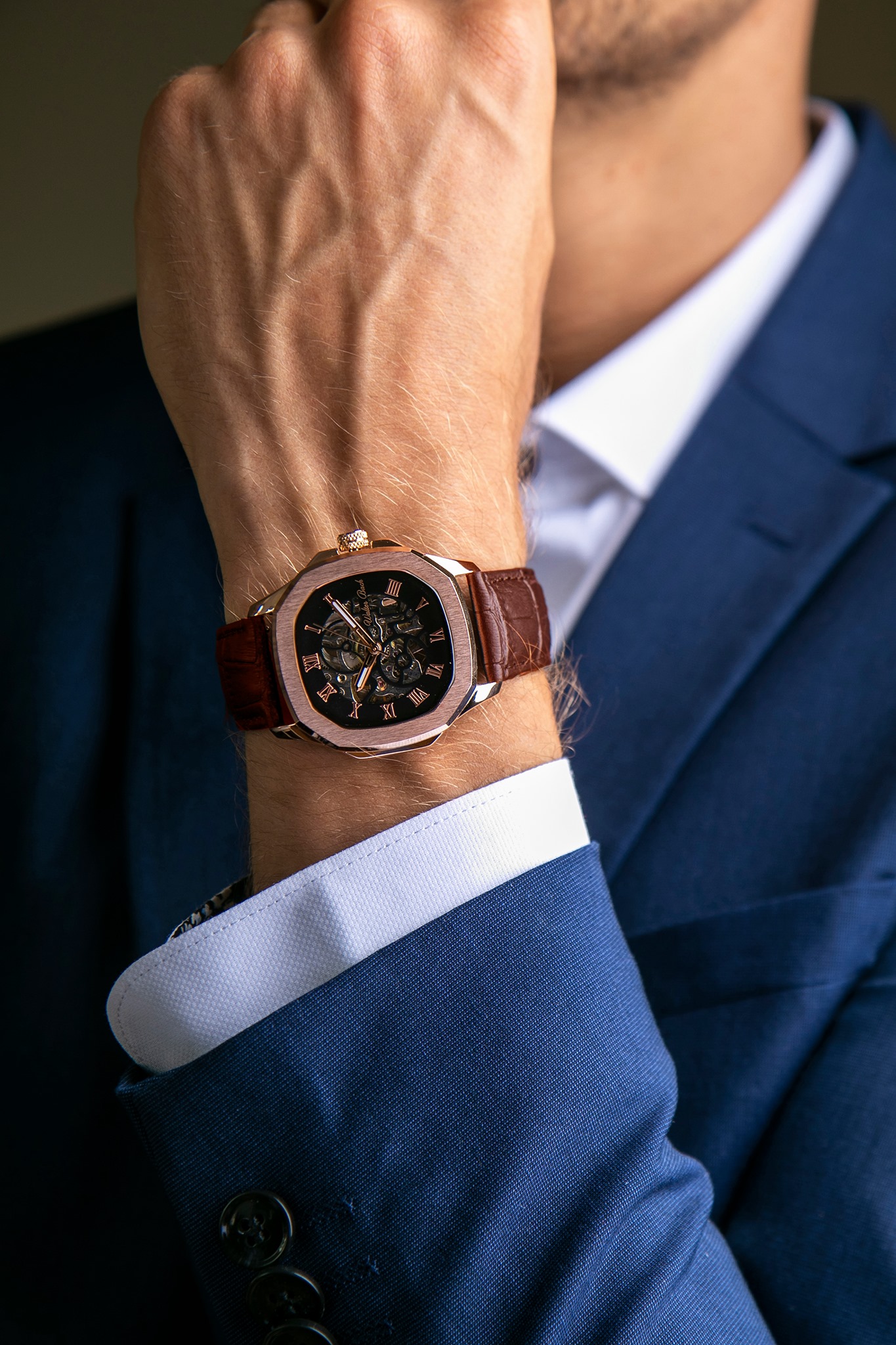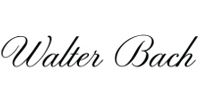 Walter Bach is representing today's classic design interpretation and German watches quality standard. Exclusive watches are unique from the clean design of the open-heart dials to the complexity of the movement. Its classic style allows it to never go out of date while giving it its luxurious look, highlighted by a lightsome dial design and elongated fine hands that move around the dial-in time.

Swedish brand Emily Westwood produces watches and jewelry for modern women who love nature, elegance and fashion and want to have unique personal style.
At Emily Westwood they believe that there is no better designer than nature and try to capture breathtaking moments and perpetuate them in the accessories.
As a result the products feature very original, romantic and stylish details. Watches have quick release pins on a leather straps which gives an easy way to change them. Wide range of jewelry then complement the product range.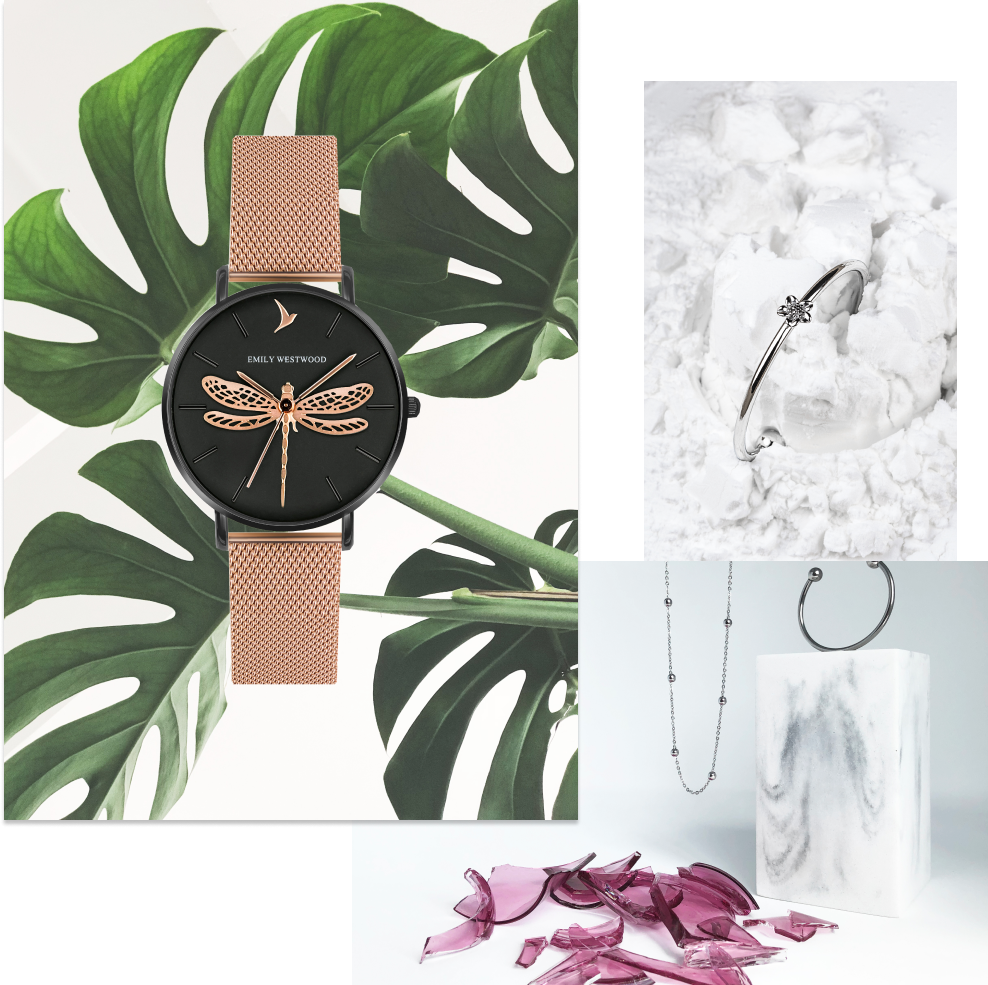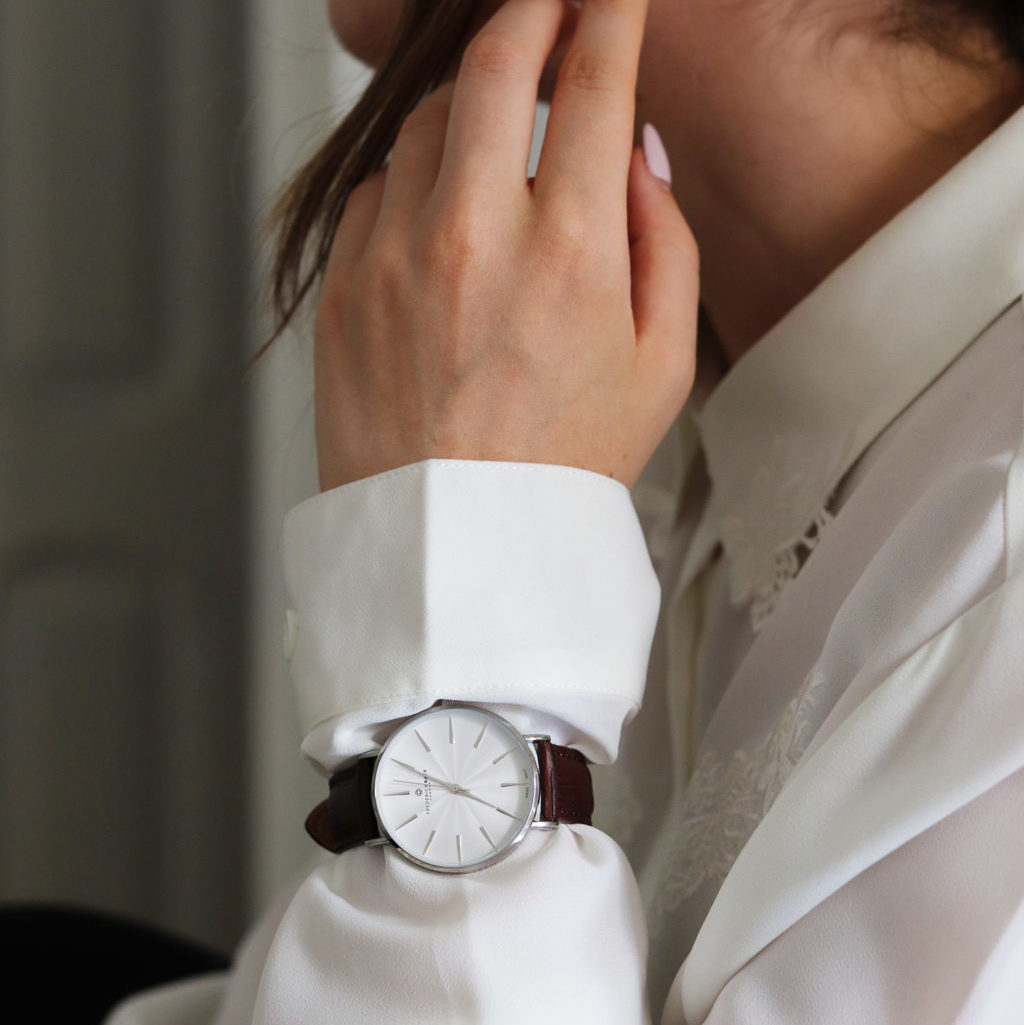 Frederic Graff represents modern classic design interpretation and Swiss watches quality standard. The brand embraces simple filosophy – luxury available to everyone! Its watches are of high quality for an affordable price and are made both for men and women.
The design is inspired by exceptionally rich nature of Switzerland. First of all it's the impressive mountain arrays, with their beauty being represented in the watch cases, the snowy mountain tops and crystal clear, flat as glass mountain lakes which dictate the details when creating Frederic Graff watches. The watches are equipped only with the highest quality components.

Originating in White Plains in New York City, Nine West was named for its founding location in the Solow Building at 9 West 57th Street in a city that was already firmly established as one of the fashion capitals of the world. The company opened its first store in 1983 and has since become a brand located in over 800 global locations in 57 countries. Initially founded as a fashion footwear brand, Nine West expanded into many other sectors of fashion industry including watches and jewellery.
The Nine West collection give women the style of NYC at affordable prices. Subtle and elegant colour schemes are combined with polished, classic straps and enable to pick the piece that is right for the taste of every woman.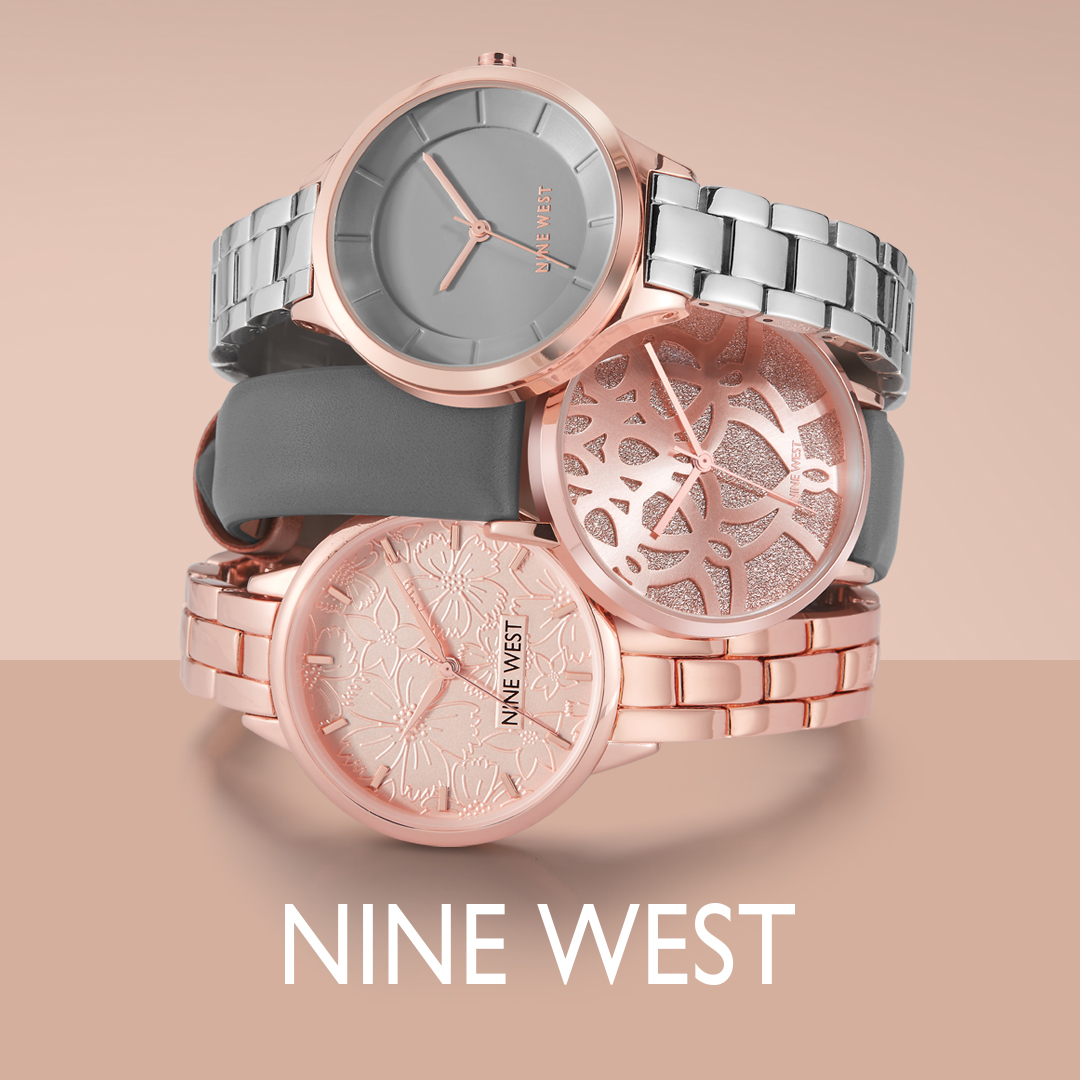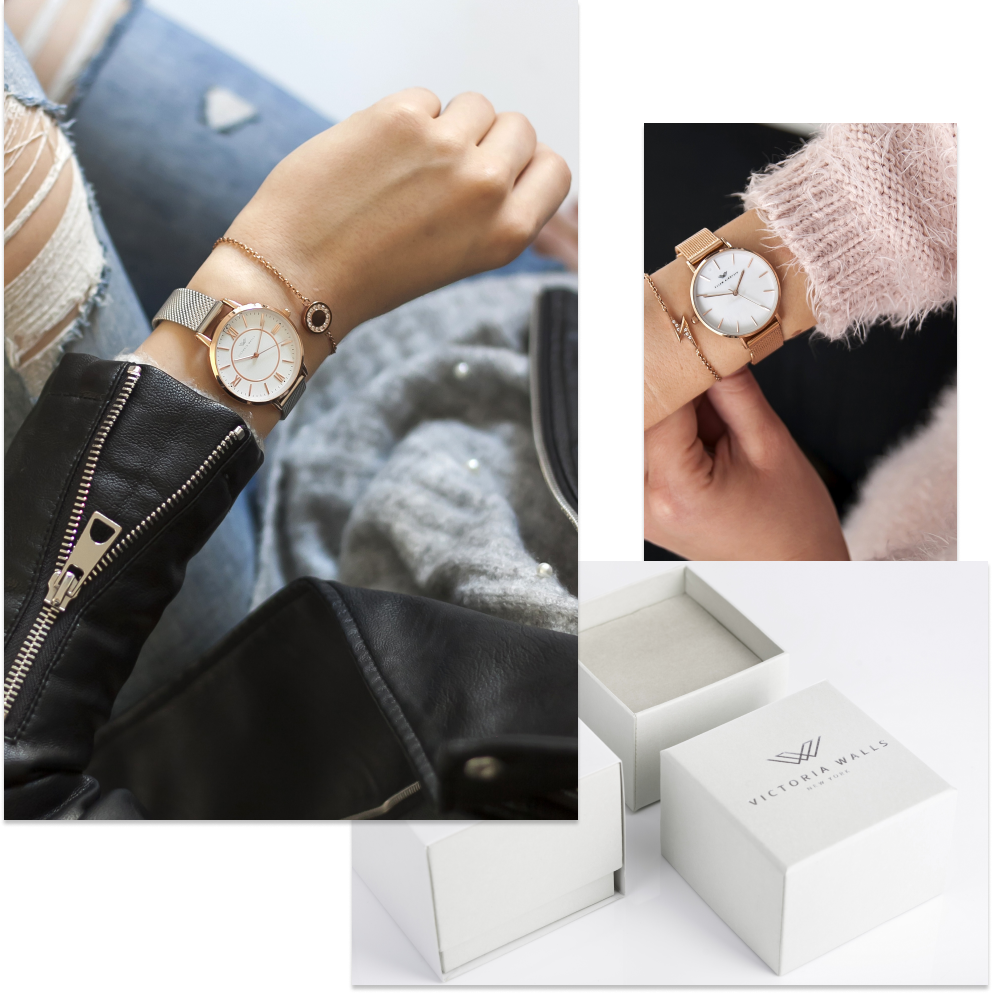 Victoria Walls was born in New York City and is inspired by the charming, stylish and self-confident local women. This specific style is also embodied in the accessories made under the brand.
Victoria Walls is not only distinguished by a modern and subtle design, but also its quality and materials. Jewellery pieces are made of long lasting stainless steel, and manufacturing of watches involves only the highest quality movements and materials. Victoria Walls produces minimalistic, modern, clean, trendy and easy to wear designs.

The history of the brand begins in one small British coast city, known as a very popular place for sailors. A young but very ambitious designer loved to walk around the marina and watch a lot of stylish people who love an active lifestyle and who were inspiration for him.
After the great success of the introduction of the very first watches collection, successful and inspirational designer Paul McNeal continued his journey through the world of jewellery and accessories. The products are characterised by the incredible and pure design are created for the ambitious personality who loves an active lifestyle and exceptional quality.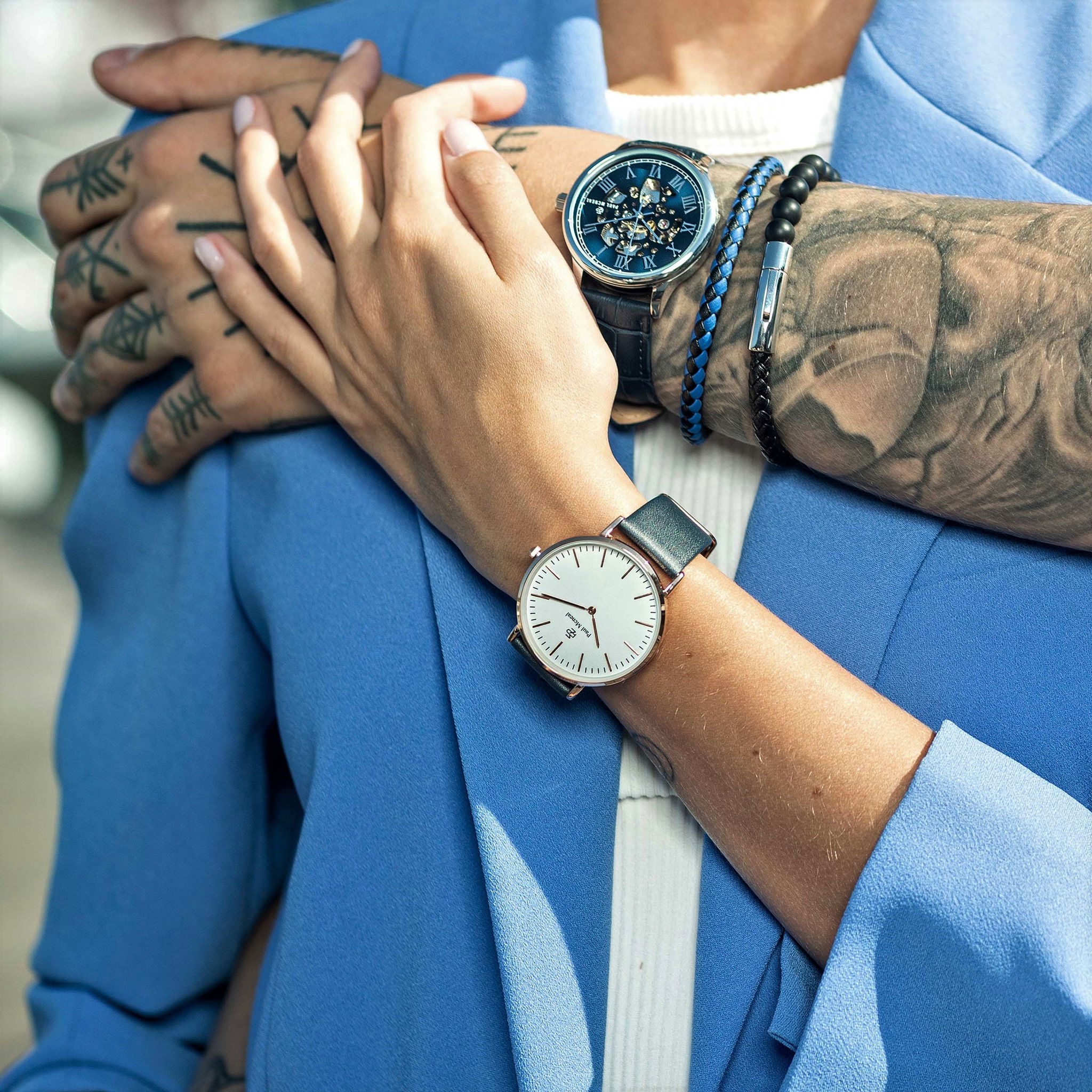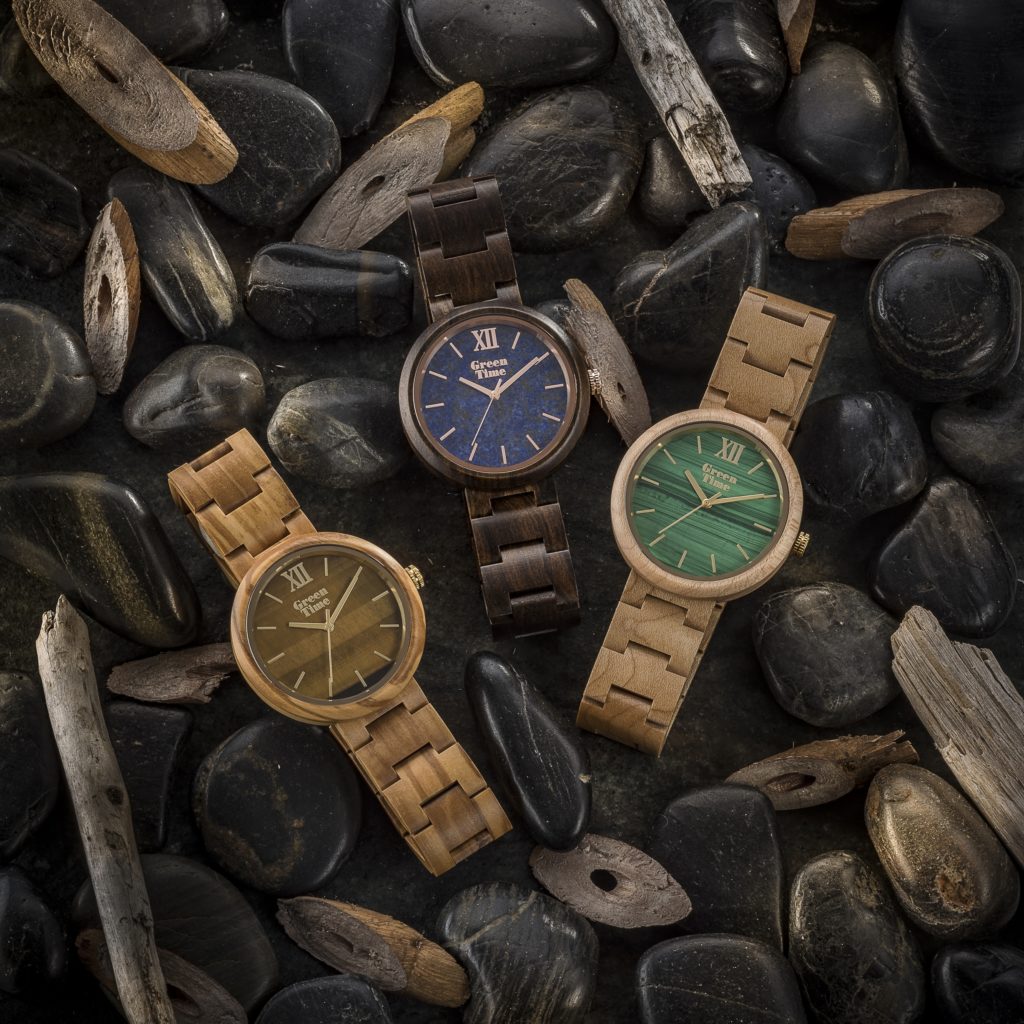 Green Time is a unique line of products such as bracelets, watches, pens made from natural materials (wood, marble, paper), completely free from toxic and artificial materials, handmade and designed to help and respect our planet.
The Italian brand has a simple philosophy: respect for the environment. And supports it not only with the materials, crafts and production process but also with the special design of 100% recyclable packaging.
Do you want to know more details about cooperation?
Do you want to know more details about cooperation?