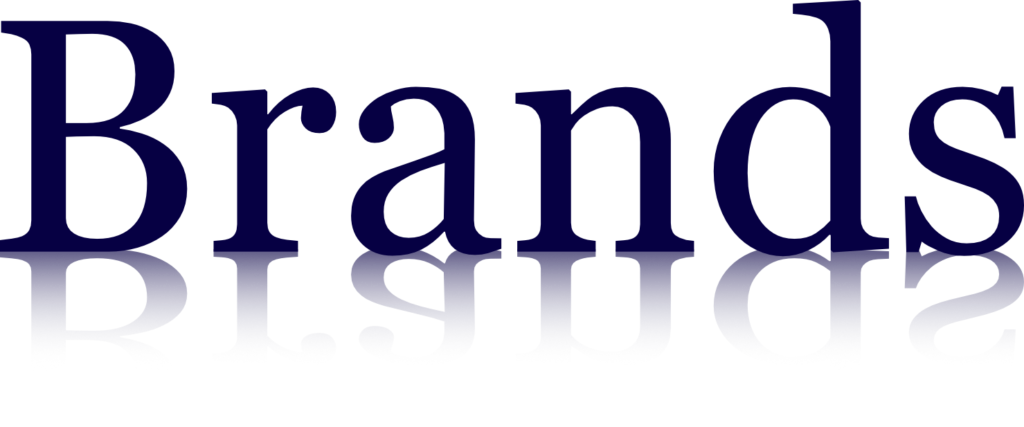 Sesshin is a modern Spanish vegan skincare brand that encourages all women to defend their particular beauty against the pressure of the perfect image. All this, while continuing to look ahead, overcome obstacles and enhance everything that makes us unique.
From the Paradise of Korean island of Jeju, Sesshin extracts cherry blossom, which is known for its high antioxidant levels and soothing properties and, therefore, especially indicated for sensitive skins. Sesshin is manufactured by Cosmewax, a leading company in the manufacture and marketing of cosmetics for third parties from 1960.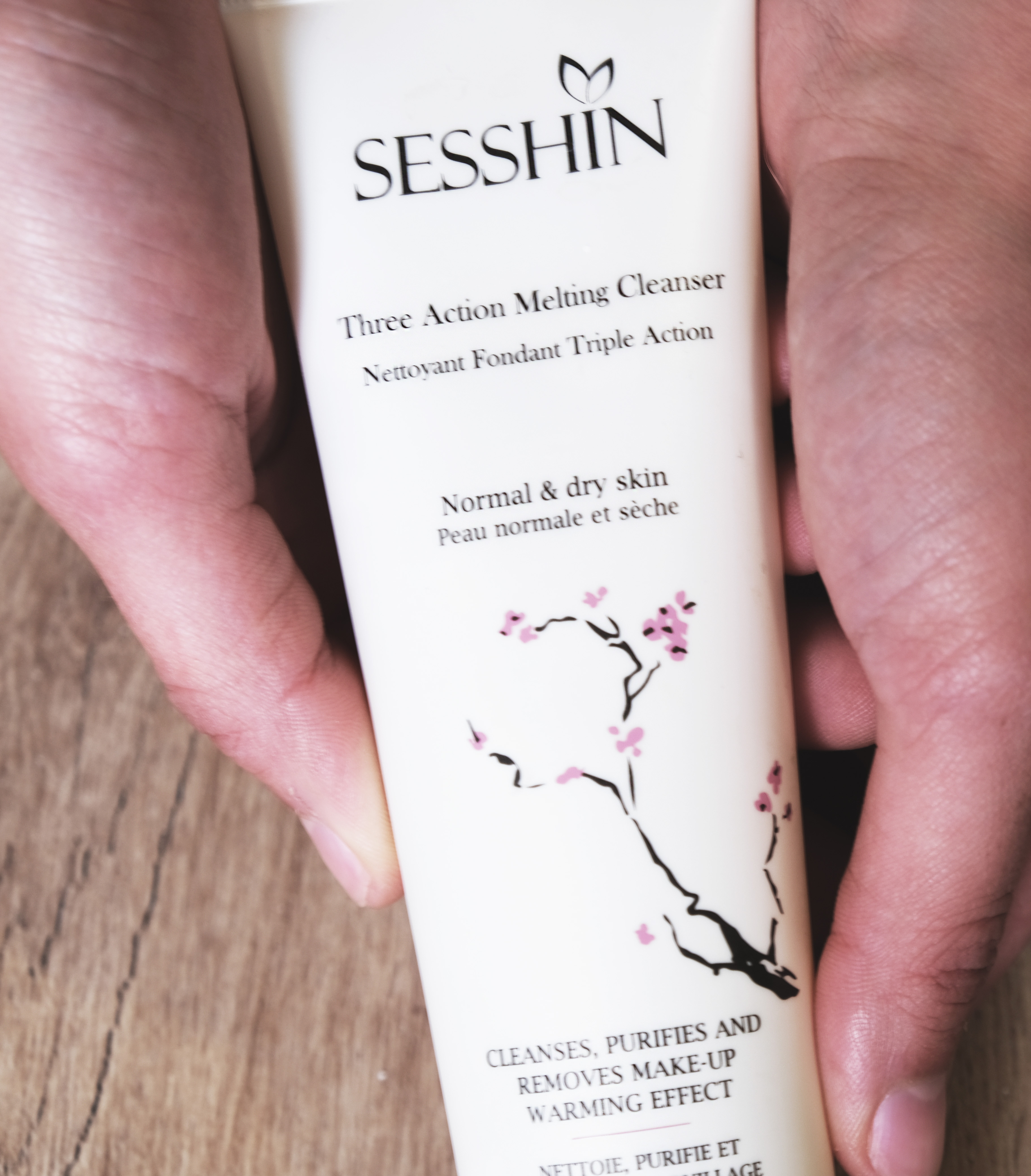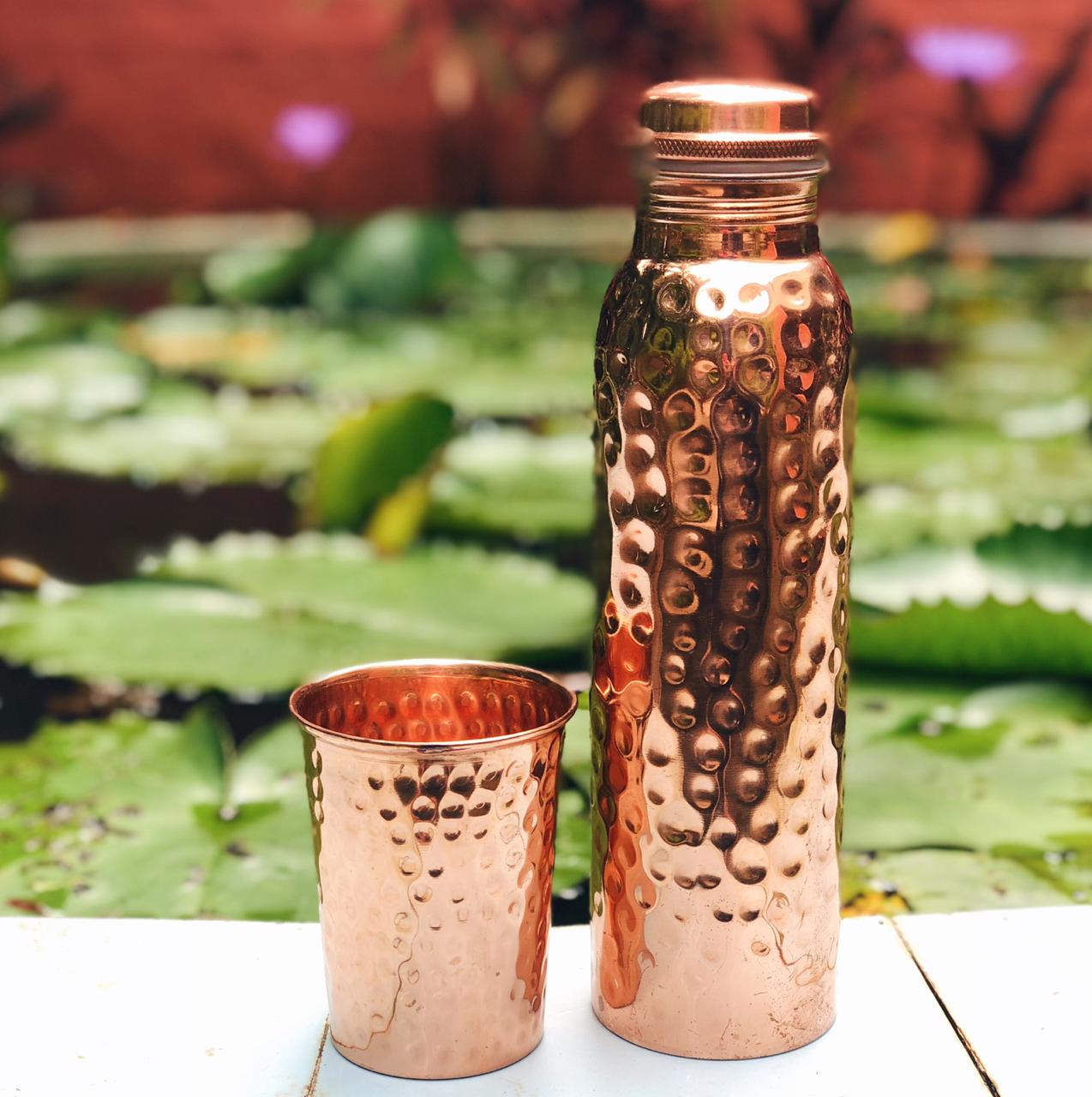 Forrest & Love represents a new approach to traditional indian products. Philosophy of the brand that was founded in 2017 stands on ideas of handicrafts over mass production machines, tradition over trend and sustainability over fast fashion.
Each Forrest & Love piece is handcrafted using traditional techniques, wrapped in very minimalistic packaging. Original and stylish bottles, cups and other accessories are durable and made of natural copper material and thus antibacterial. They have undeniable Ayurveda and vitality benefits even for modern lifestyle.

Swedish brand Emily Westwood produces watches and jewelry for modern women who love nature, elegance and fashion and want to have unique personal style.
At Emily Westwood they believe that there is no better designer than nature and try to capture breathtaking moments and perpetuate them in the accessories.
As a result the products feature very original, romantic and stylish details. Watches have quick release pins on a leather straps which gives an easy way to change them. Wide range of jewelry then complement the product range.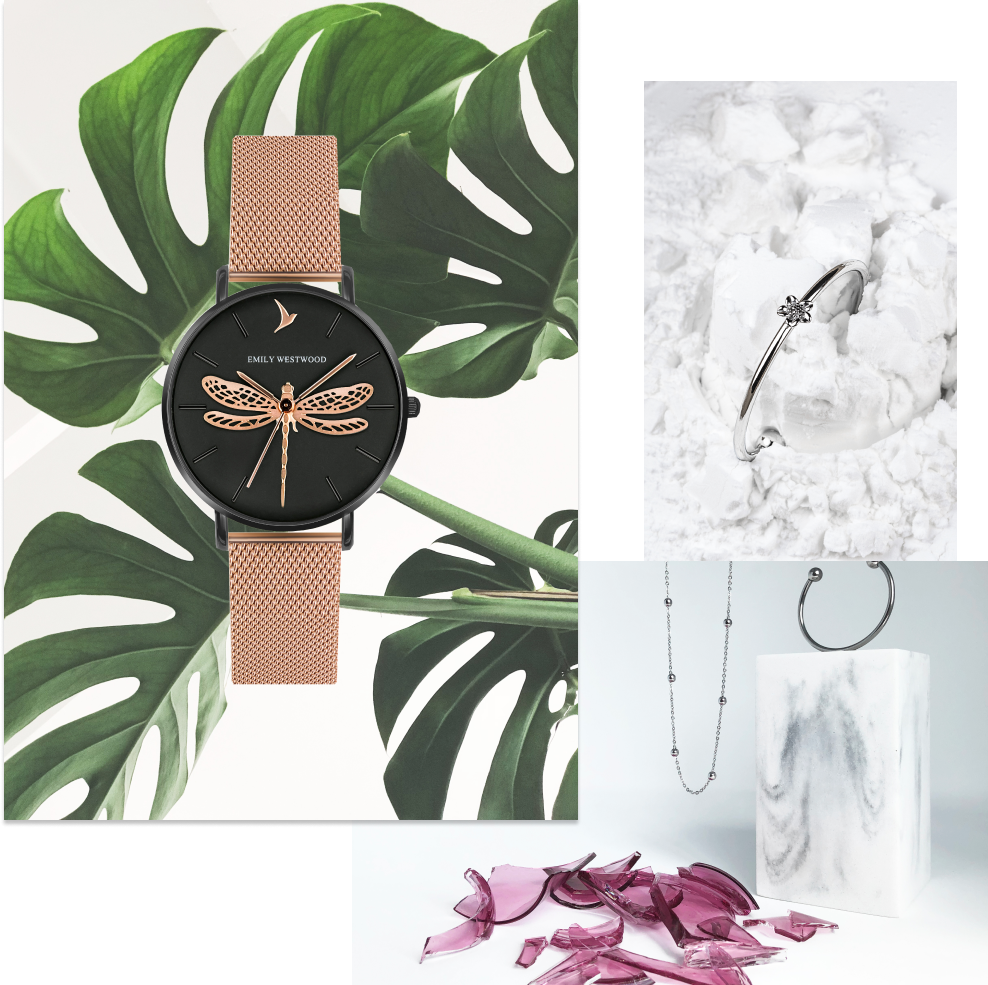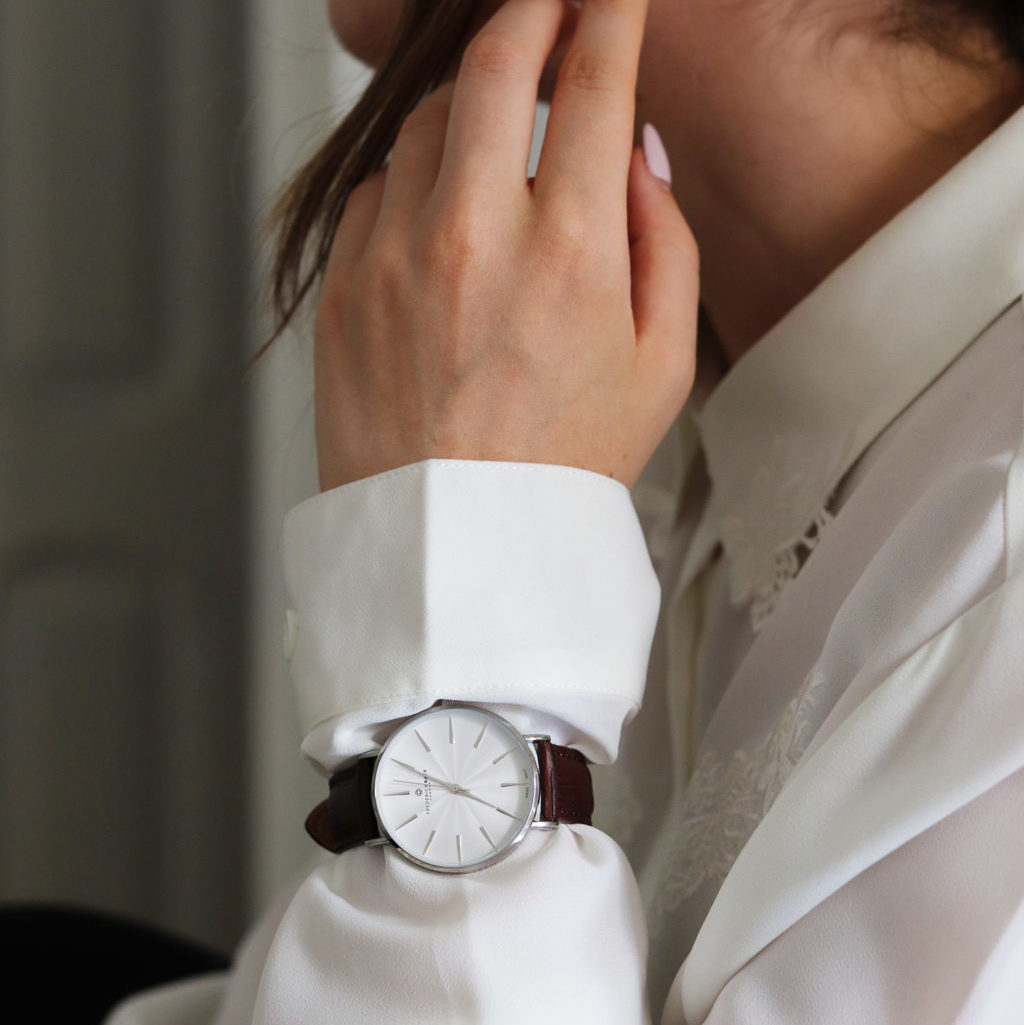 Frederic Graff represents modern classic design interpretation and Swiss watches quality standard. The brand embraces simple filosophy – luxury available to everyone! Its watches are of high quality for an affordable price and are made both for men and women.
The design is inspired by exceptionally rich nature of Switzerland. First of all it's the impressive mountain arrays, with their beauty being represented in the watch cases, the snowy mountain tops and crystal clear, flat as glass mountain lakes which dictate the details when creating Frederic Graff watches. The watches are equipped only with the highest quality components.


La Boucle was founded by two young Belgian entrepreneurs, Arnaud & Frederik. Together they came up with a belt which is not just a belt, not just a brand, rather an experience, a passion and a statement.
La Boucle is ready to follow the lifestyle of the owner. It is is suitable for all-day activities, wherever you are and wherever you're travelling to.
The company believes in sustainability which is woven into all that brand does – the spirit of "buy less, but better", products that never go out of style and production principles (no chromium, nickel free, Italian vegetable tanned leather, recycled packaging etc.). Moreover, for each La Boucle, one tree is planted!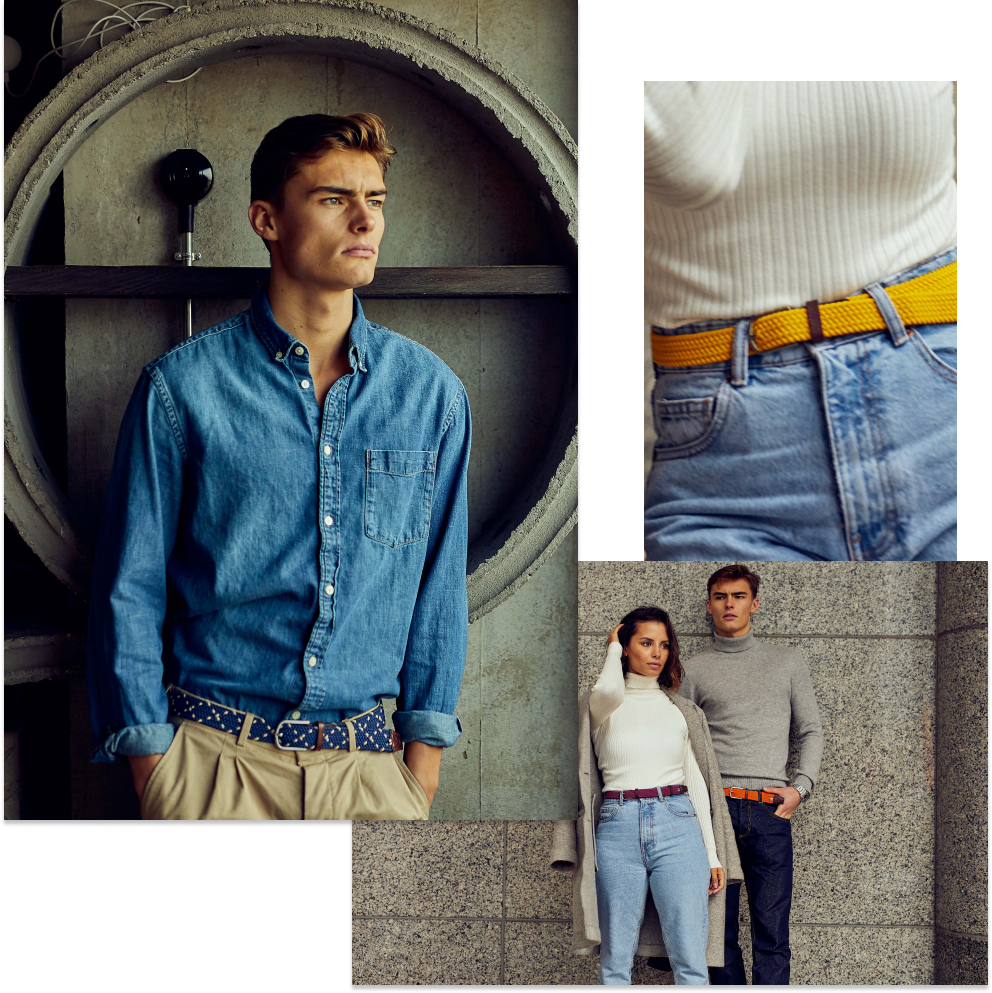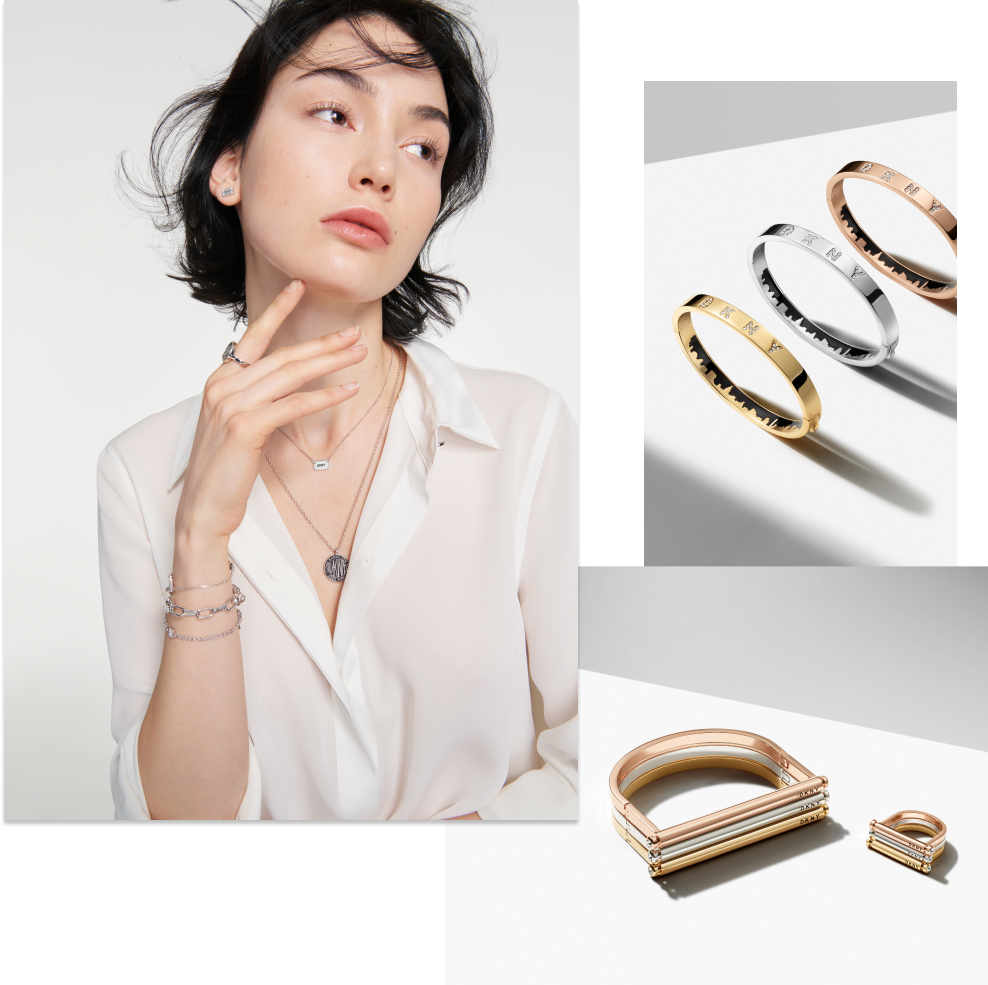 Donna Karan was a pioneer in fashion design who fully understood the needs and desires of modern women. She launched her first collection in 1984 and revolutionized the way women dress. In 1989 Karan launched DKNY which has been synonymous with New York, inspired by the energy and attitude of the city.
Aesthetic of DKNY Jewelry collection draws unique energy from the city. The brand pays attention to premium materials, high quality plating, ethically sourced crystals and superior casting process. City spirited women who build modern wardrobe with essential pieces appreciate motifs that echo the spirit of NY while tastefully balancing shades and colors that are representative of the urban grit and chic sophistication associated with the city.


Green Time is a unique line of products such as bracelets, watches, pens made from natural materials (wood, marble, paper), completely free from toxic and artificial materials, handmade and designed to help and respect our planet.
The Italian brand has a simple philosophy: respect for the environment. And supports it not only with the materials, crafts and production process but also with the special design of 100% recyclable packaging.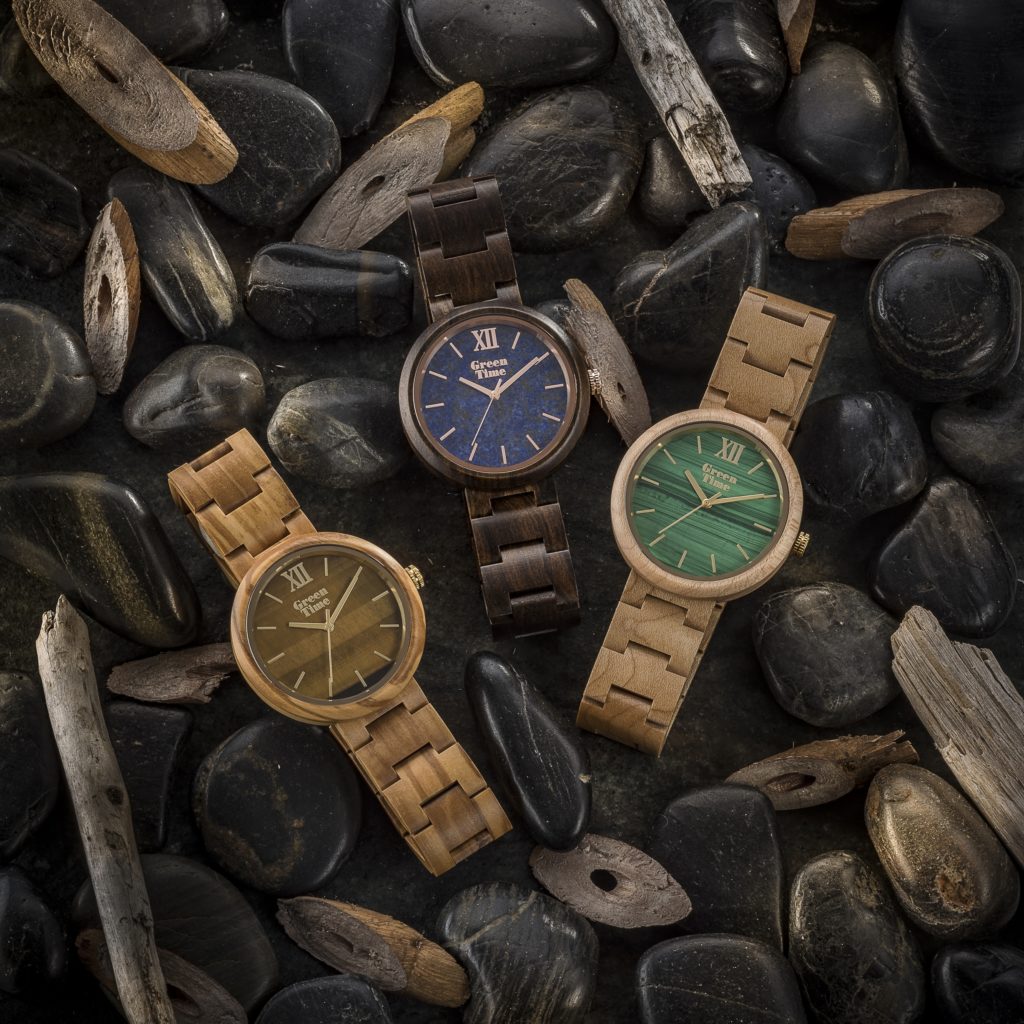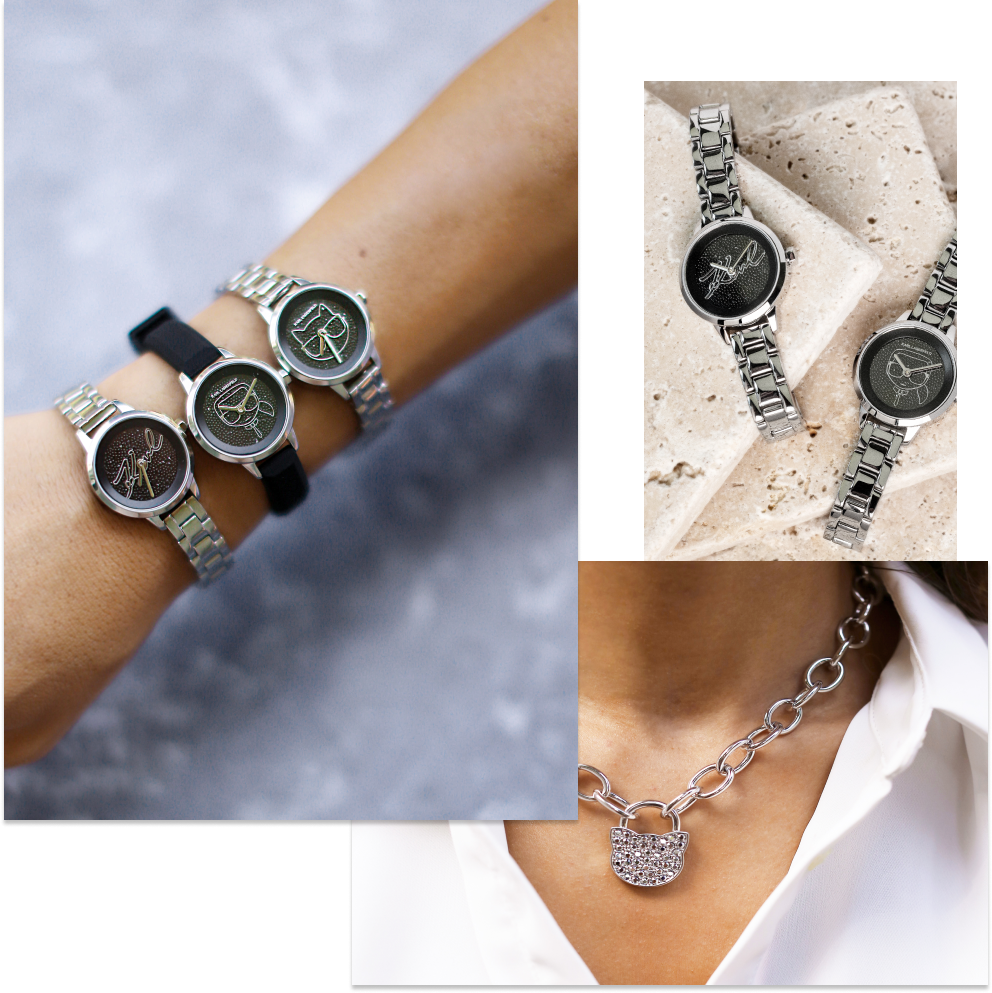 As one of the world's most celebrated fashion designers in history, the late Karl Lagerfeld is globally renowned for his aspirational and cutting-edge approach to style. The designer's eponymous fashion house reflects his signature aesthetic through accessible-luxe apparel and accessories.
The watches and jewelry collection features products made of premium materials, with strong product design and the iconic Karl Lagerfeld logo engraved on each piece. They appeal to men and women who live in metropolitan cities around the world and appreciate iconic French style and timeless classics, but like to add own modern, urban twist.


Victoria Walls was born in New York City and is inspired by the charming, stylish and self-confident local women. This specific style is also embodied in the accessories made under the brand.
Victoria Walls is not only distinguished by a modern and subtle design, but also its quality and materials. Jewellery pieces are made of long lasting stainless steel, and manufacturing of watches involves only the highest quality movements and materials. Victoria Walls produces minimalistic, modern, clean, trendy and easy to wear designs.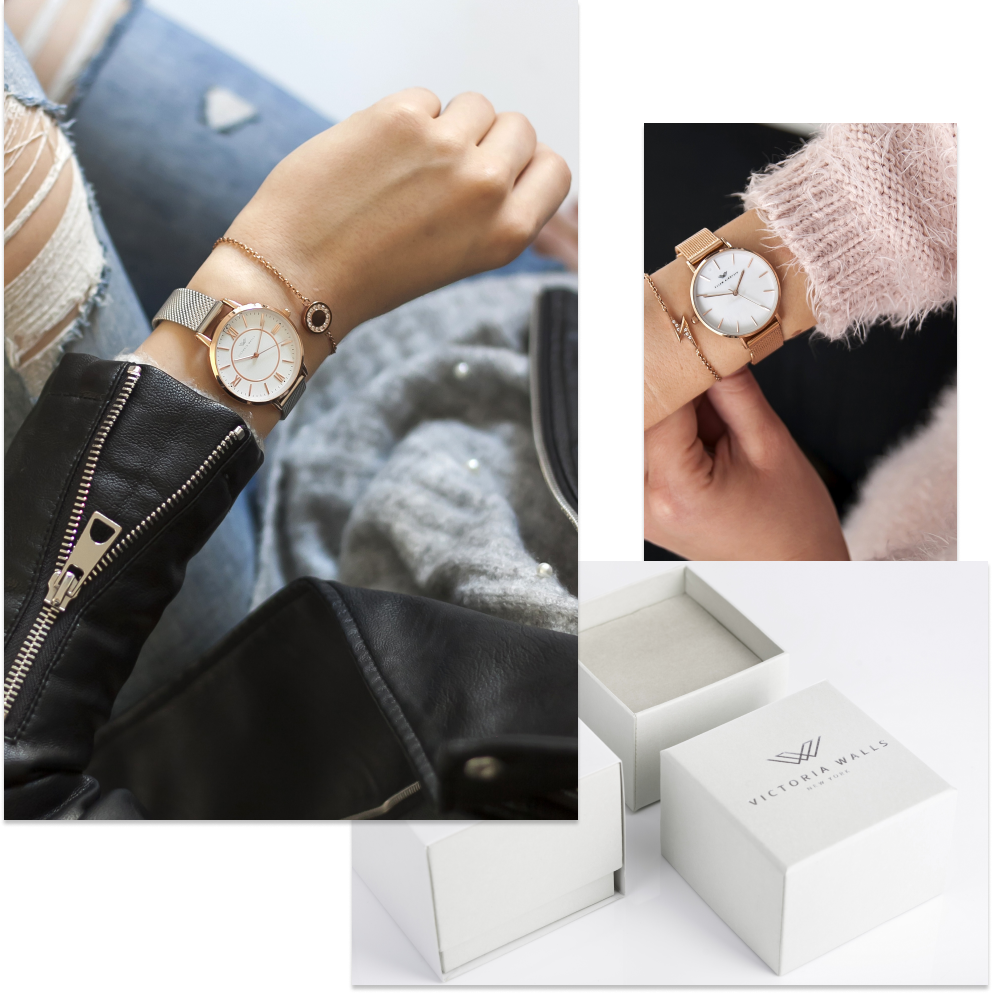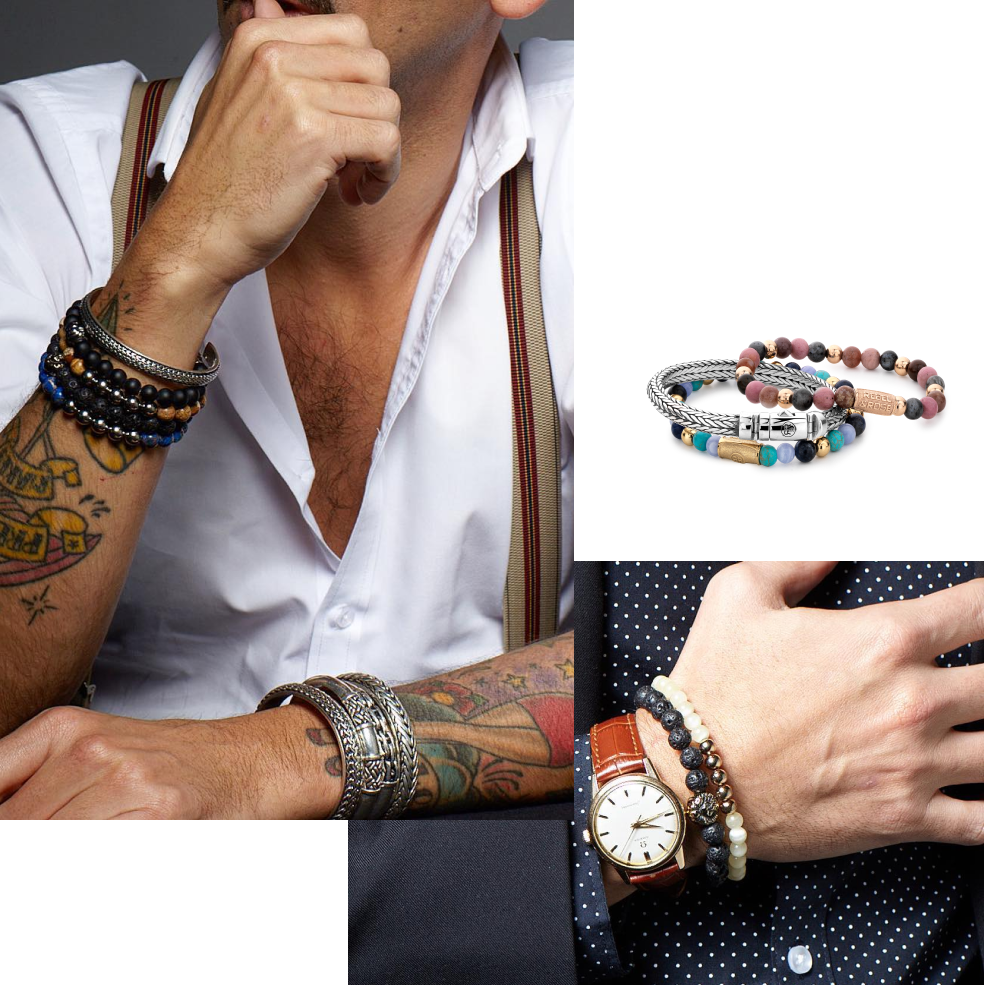 Rebel & Rose is a Dutch jewellery brand for the free spirits who don't follow but set trends! The bracelets are for both men and women. They are beautiful, fashionable and cheerful, but also rebellious and nonconformist. They're made for strong-willed people who have their own opinions.
The bracelets look fabulous when combined with other (Rebel & Rose) bracelets, but they also work with watches (mix and match). The brand likes to give people complete freedom and therefore offers the building blocks that enable men and women to develop their own style.


Armitron´s brand name is a combination of "Armin" and "electronics". Since its foundation in 1956 the brand has embodied and nurtured the spirit of individuality. Armitron wants to celebrate diverse group of individuals, each of them with their own style, thoughts, and ambitions. That is why you will not find any professional models in the visuals but real people only. These are the people who truly represent the brand.
Since pioneering many of the first affordable digital wrist watches, it has been Armitron's mission to make stylish, functional timepieces accessible to every person. Today, the watch brand continues to produce a range of quartz and automatic movement timepieces for men and women. It offers various styles and as timeless as this brand is, each style is unique in its own way.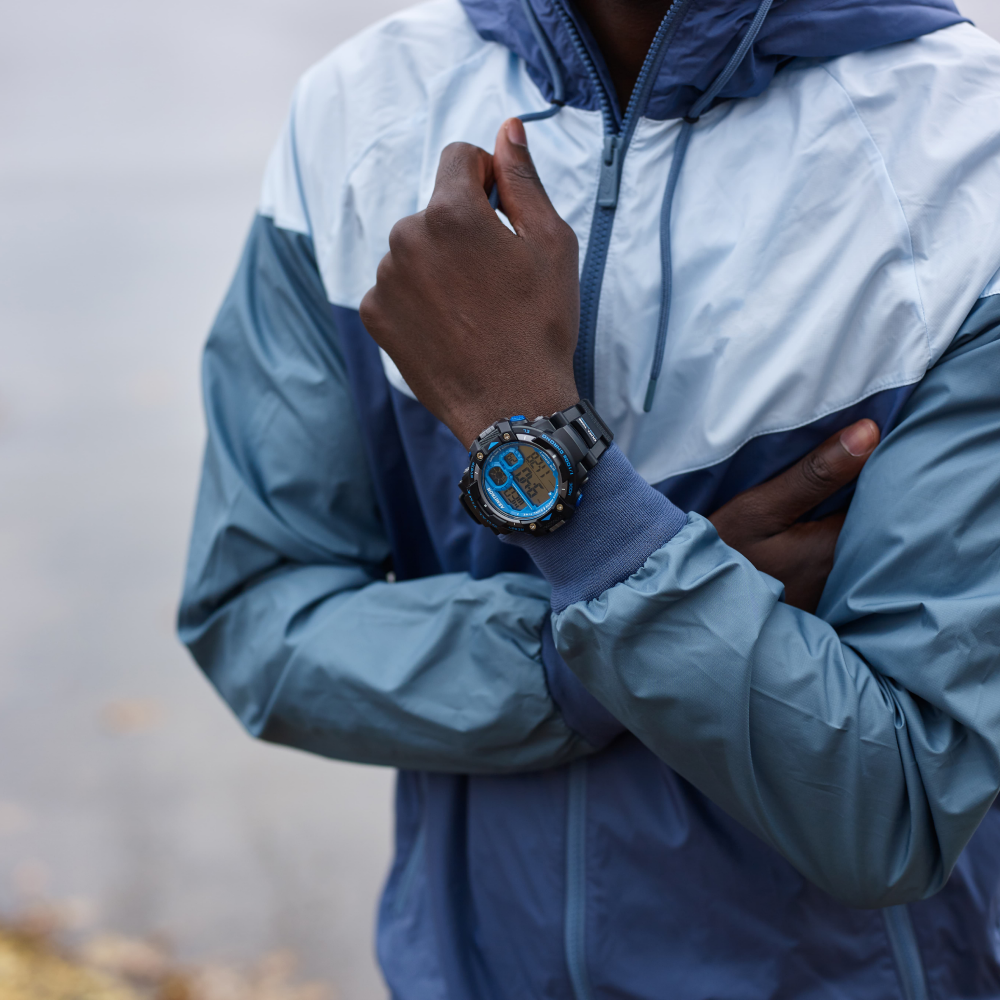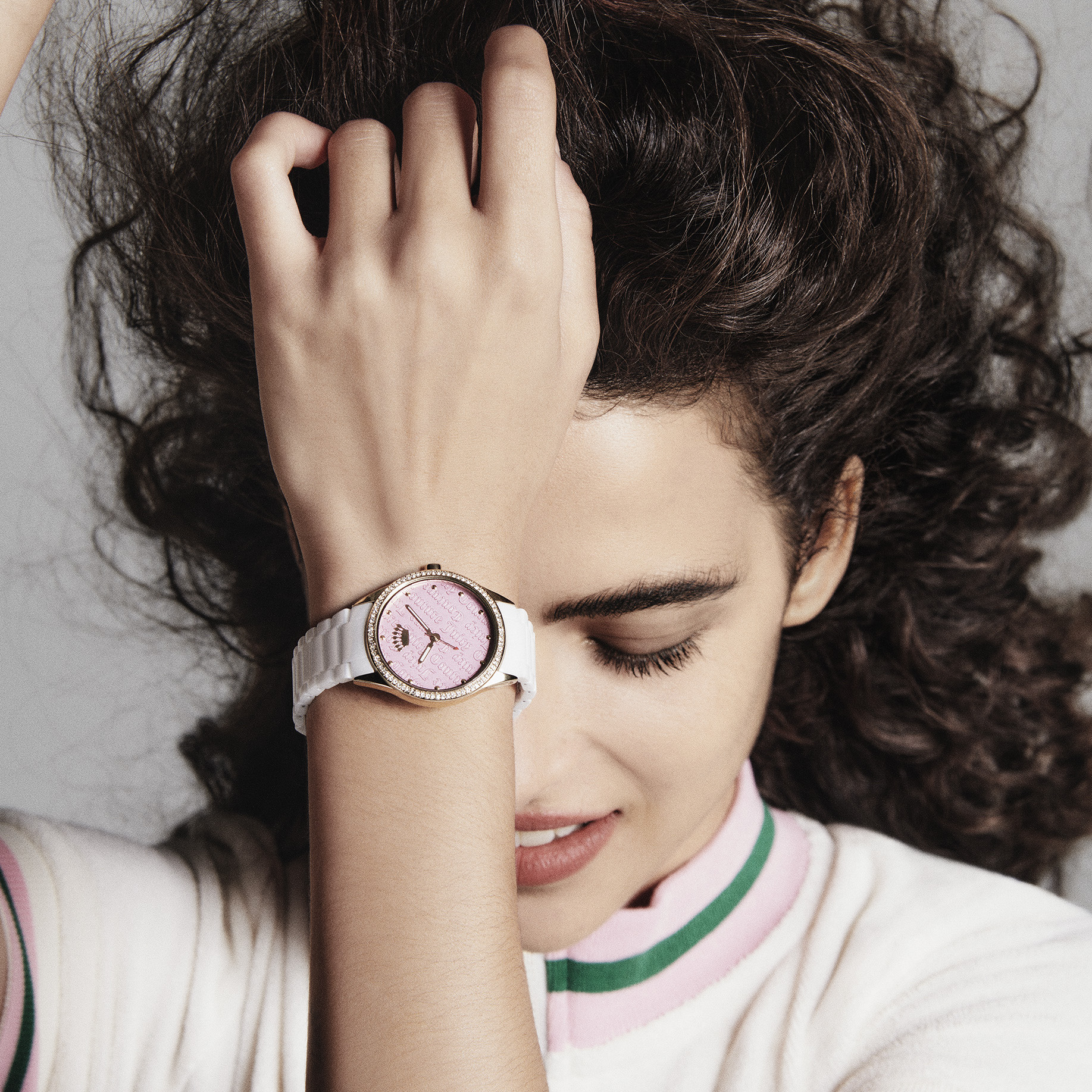 Juicy Couture was started as a fashion brand by two friends in California in 90´s. Today, it is a global seller with its signature velour tracksuits and other fashions that span clothing, handbags, shoes, intimates, swimwear, fragrance, accessories, sunglasses, yoga and babywear. Juicy Couture is identified across the world as a casual luxury brand, creating products for women that are both glamorous and fun.
Juicy Couture watches embody the LA style that combines couture with comfort and brings luxury to everyday life. Wide range delivers an element of surprise in all of its designs.


Andreas Östen style resembles Danish coastline and its minimalism, simplicity and beauty. The brand creates contemporary watches that are defined through neutral and pastel colors, simple shape and sincere stylishness. Purity is the prevalent mood of the collection.
Both classic and modern Andreas Östen watches are made with care and focus on detail and quality. They are made for men and women who are able to appreciate the beauty of simplicity the sophisticated style and want their accessories to have the power to enhance the style.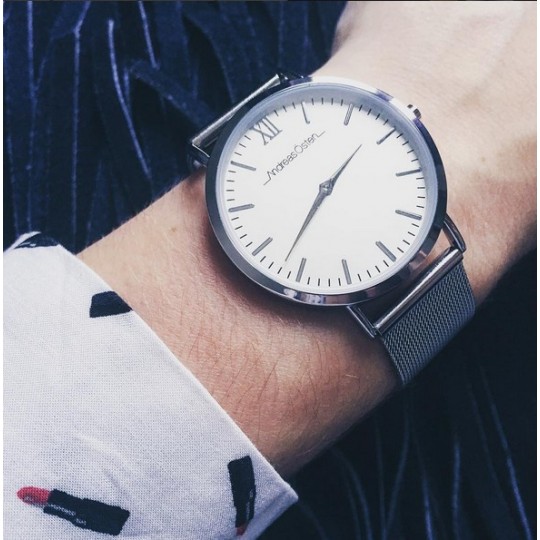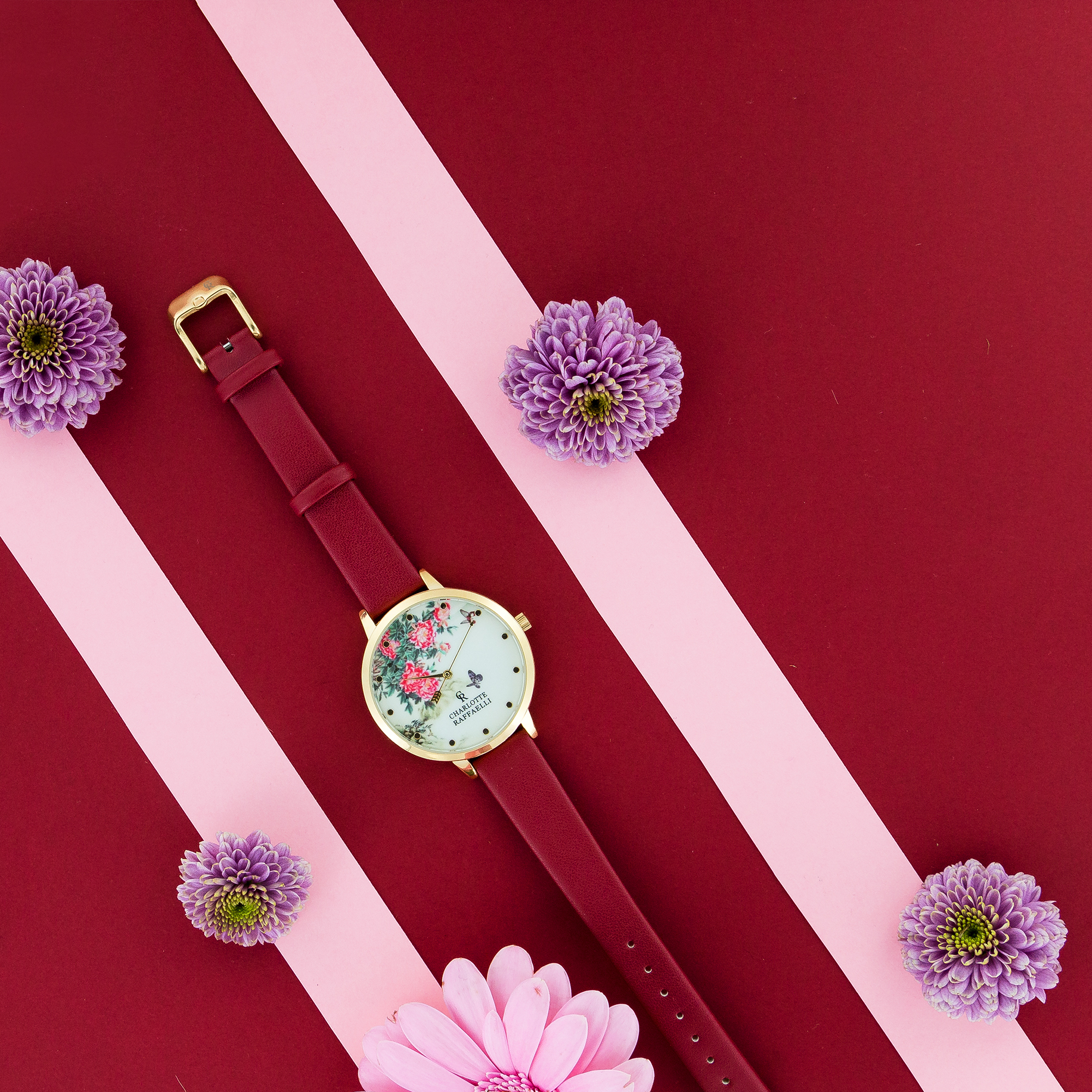 Charlotte Raffaelli explores watches industry as a rarefied form, giving elegance and arty-chic a new and twisted meaning. The brand is all about unique pieces combining a modern look and a refined dial which tends to be painted and thus creates romantic atmosphere.
Diverse inspirations, English porcelain, Italian painting, Japanese fabrics and modern photography come together unexpectedly and create feminine and original style.

Originating in White Plains in New York City, Nine West was named for its founding location in the Solow Building at 9 West 57th Street in a city that was already firmly established as one of the fashion capitals of the world. The company opened its first store in 1983 and has since become a brand located in over 800 global locations in 57 countries. Initially founded as a fashion footwear brand, Nine West expanded into many other sectors of fashion industry including watches and jewellery.
The Nine West collection give women the style of NYC at affordable prices. Subtle and elegant colour schemes are combined with polished, classic straps and enable to pick the piece that is right for the taste of every woman.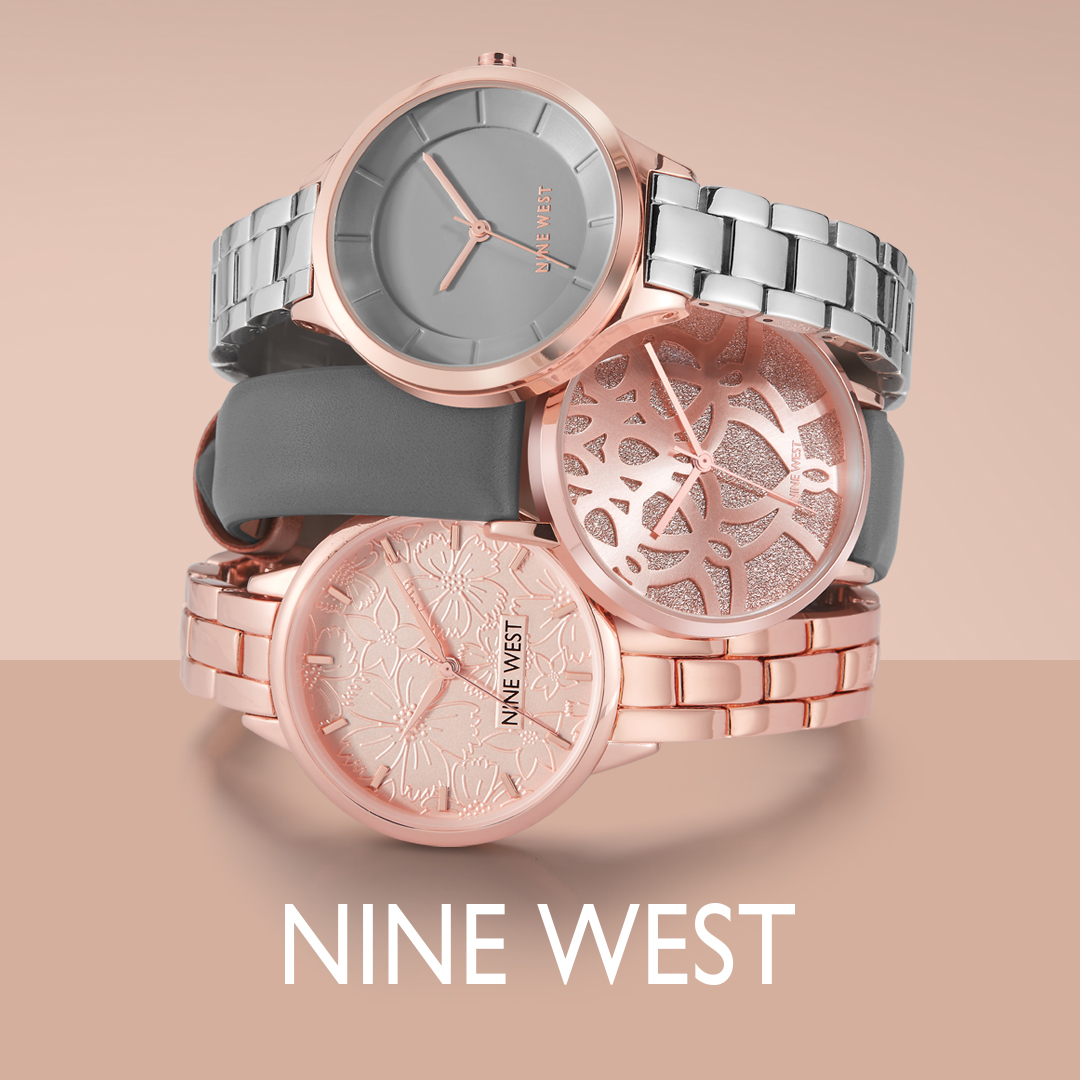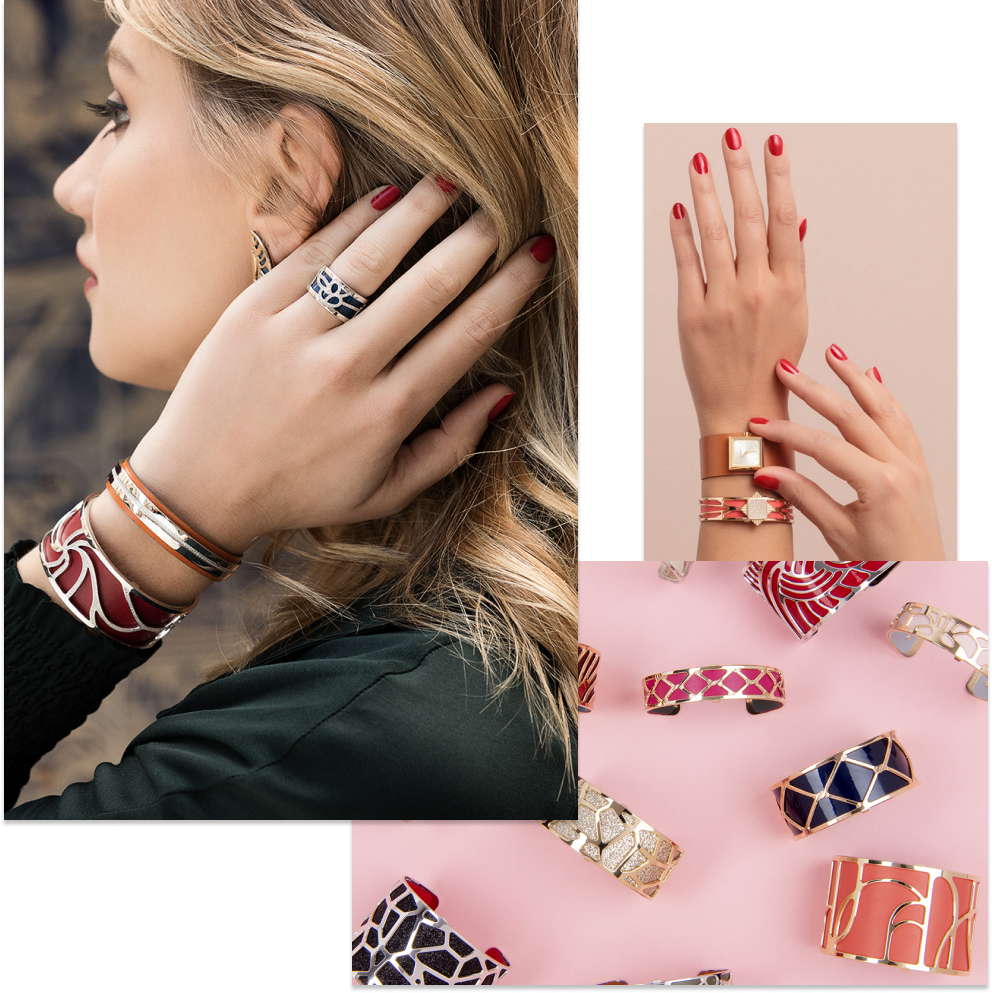 Les Georgettes is more than just jewellery brand. Les Georgettes is a unique french lifestyle concept of fine metal jewellery and interchangeable coloured leather bands allowing exceptional personalisation. It enables wearers to customise their own accessories by mixing and matching the design, size, finishing and reversible coloured leather bands of their choice, while each band features a different colour on each side. With more than 20,000 combination possibilities, customers are sure to create their unique piece for every occasion.
The brand comes from France and by combining the savoir-faire of Altesse and Texier, Les Georgettes by Altesse brings together the finest in jewellery and leather craftsmanship. Founded in 1905, Altesse is France's leading jewellery manufacturer while Texier is a distinguished leather goods manufacturer in Brittany since 1951.

Ice-Watch was founded in 2007 and now represents colourful, fashion-focussed and accessible concept of watches for women, men and kids. It is an international, intergenerational and intercultural brand that's ticking along nicely.
Its limitless creativity is supported by talented designers based in Belgium and reliable Belgian services, the quality of Japanese movements (Miyota), Chinese expertise in production and assembly, and Hong Kong organisation for the logistics and distribution. The wide range of Ice-Watch timepieces can adapt to the lifestyle and activities of those who wear them.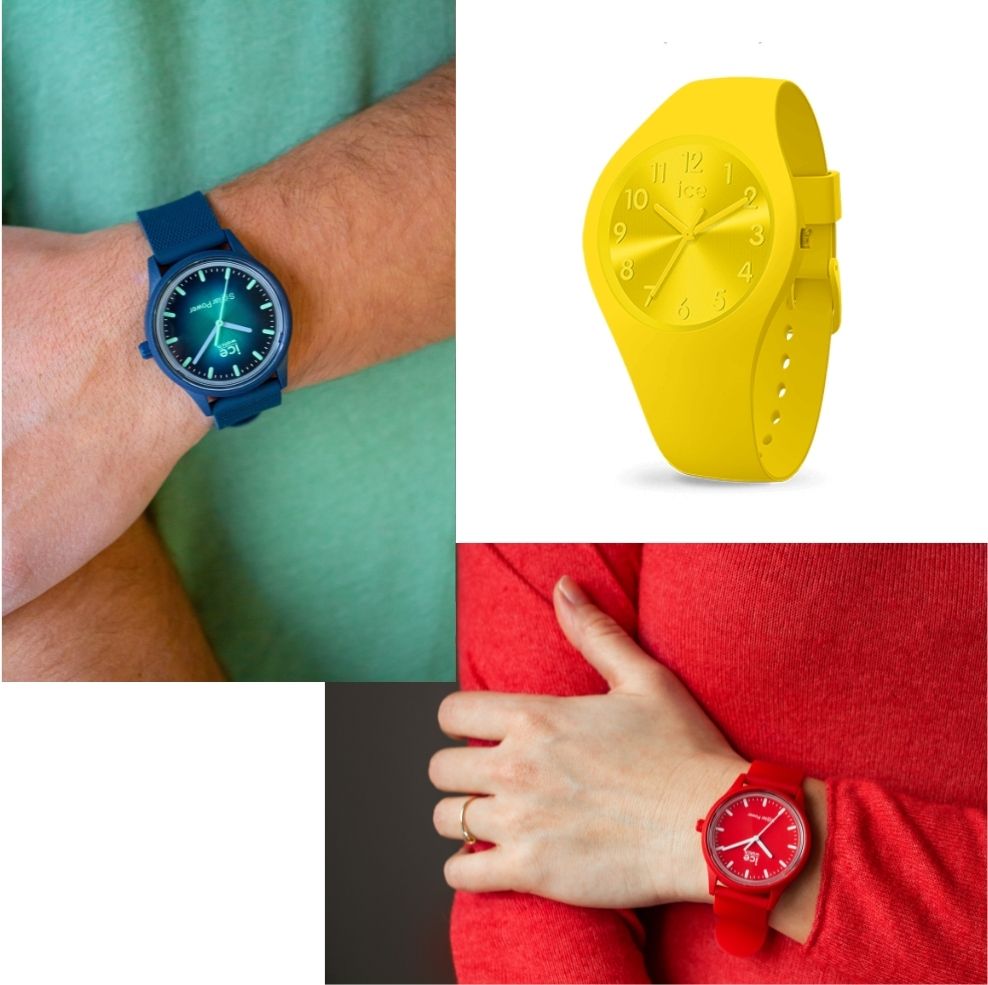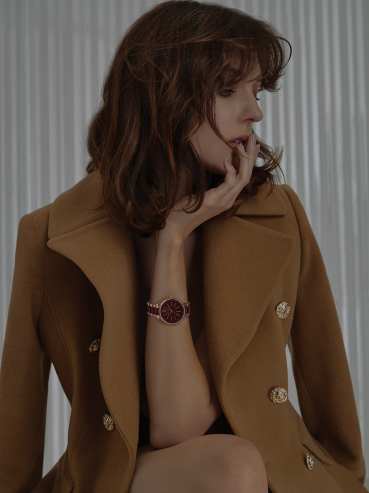 Anne Klein was a legendary American designer who originated the idea of a fully coordinated closet. Anne believed getting dressed should start with smart, beautiful clothing and accessories that make women feel good. The brand celebrates the way women live. The chaos, the beauty, the complicated realities of daily life.
Anne Klein watches are a part of the brand that was launched in 1968. Today, versatility and ease continue to drive the evolution of the products. The watches have an elegant simplicity that never goes out of style and span intricate and delicate jewellery-based styles to more functional everyday wear. Besides watches, the Anne Klein jewellery collection offers complementary accessories to complete the look.

In its story, name, design and aesthetics Rosefield captures the essence of the common history between Amsterdam & New York. The brand is characterised by connections between classic and modern, function and fashion and design where Dutch minimalism plays with New York fashion style.
Rosefield represents the feminine spirit of both cities and makes affordable premium quality watches that are created for free-spirited individuals. The watches feature interchangeable watch straps, allowing people to change the look of their watch. To complement the watch Rosefield also presents a range of jewellery.
The design as well as great craftsmanship are central to the production. Each piece is made with quality materials: the Japanese quartz watches come with genuine leather or stainless steel mesh straps.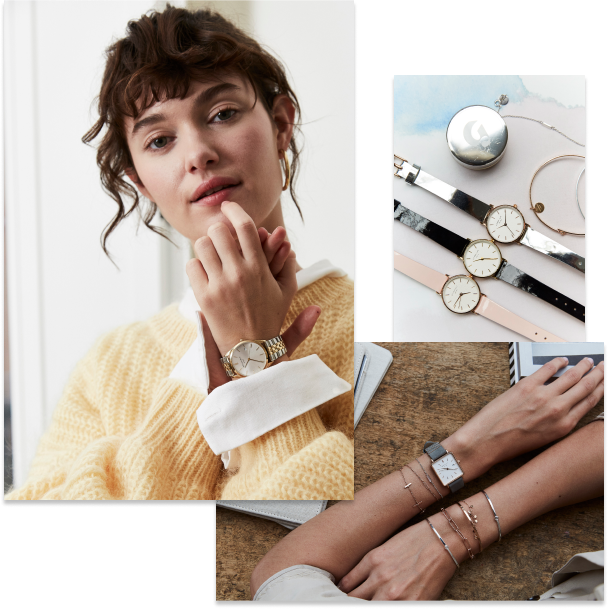 Do you want to know more details about cooperation?
Do you want to know more details about cooperation?